Gulsprekla (
Toxoneura trimacula

)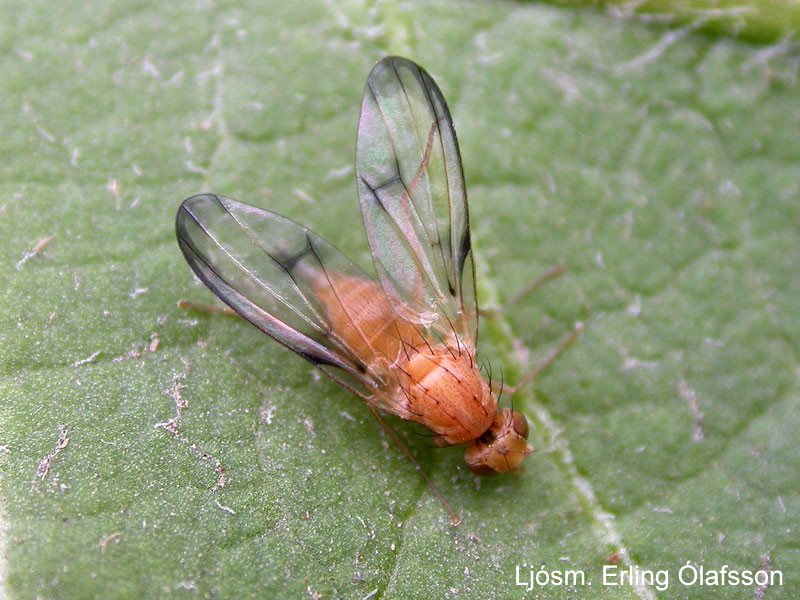 Útbreiðsla
Gjörvöll Evrópa til N-Skandnavíu; Bretlandseyjar, Færeyjar.
Ísland: Vestur- og Suðurland frá Aðalvík austur í Suðursveit, einnig Hallormsstaðaskógur. Finnst að öllum líkindum á láglendi í öllum landshlutum.
Lífshættir
Spreklufluga heldur sig mestmegnis inni í gróðurþykkni bæði í húsagörðum og úti í náttúrunni. Hún lætur þar lítt á sér kræla en flýgur upp þegar hreyft er við gróðrinum. í görðum sækir hún gjarnan í og inn undir laufþétta rifsrunna og hvannstóð úti í náttúrunni. Um lífshættina er annars lítið vitað, jafnvel ekki hvort um plöntuætur er að ræða eða rándýr. Lirfur kunna að finnast inni í plöntustönglum eða körfum körfublóma. Flugurnar hafa fundist frá miðjum júní og fram í miðjan september, algengastar um og eftir mitt sumar.
Almennt
Spreklufluga (einnig nefnd gulsprekla) er frekar sjaldgæf hér á landi, auk þess lítt áberandi vegna þess hve felugjörn hún er í gróðurþykkni. Hún er auðþekkt, algul á lit en með þrjá áberandi dökka flekki á vængjum (sbr. fræðiheitið trimacula). Þegar fylgst er með henni má sjá að hún er stöðugt að slá út vængjunum og eru þar væntanlega í gangi skilaboð til hins kynsins. Spreklufluga líkist blaðflugu (Lyciella rorida) en þekkist auðveldlega frá henni á flekkóttum vængjunum.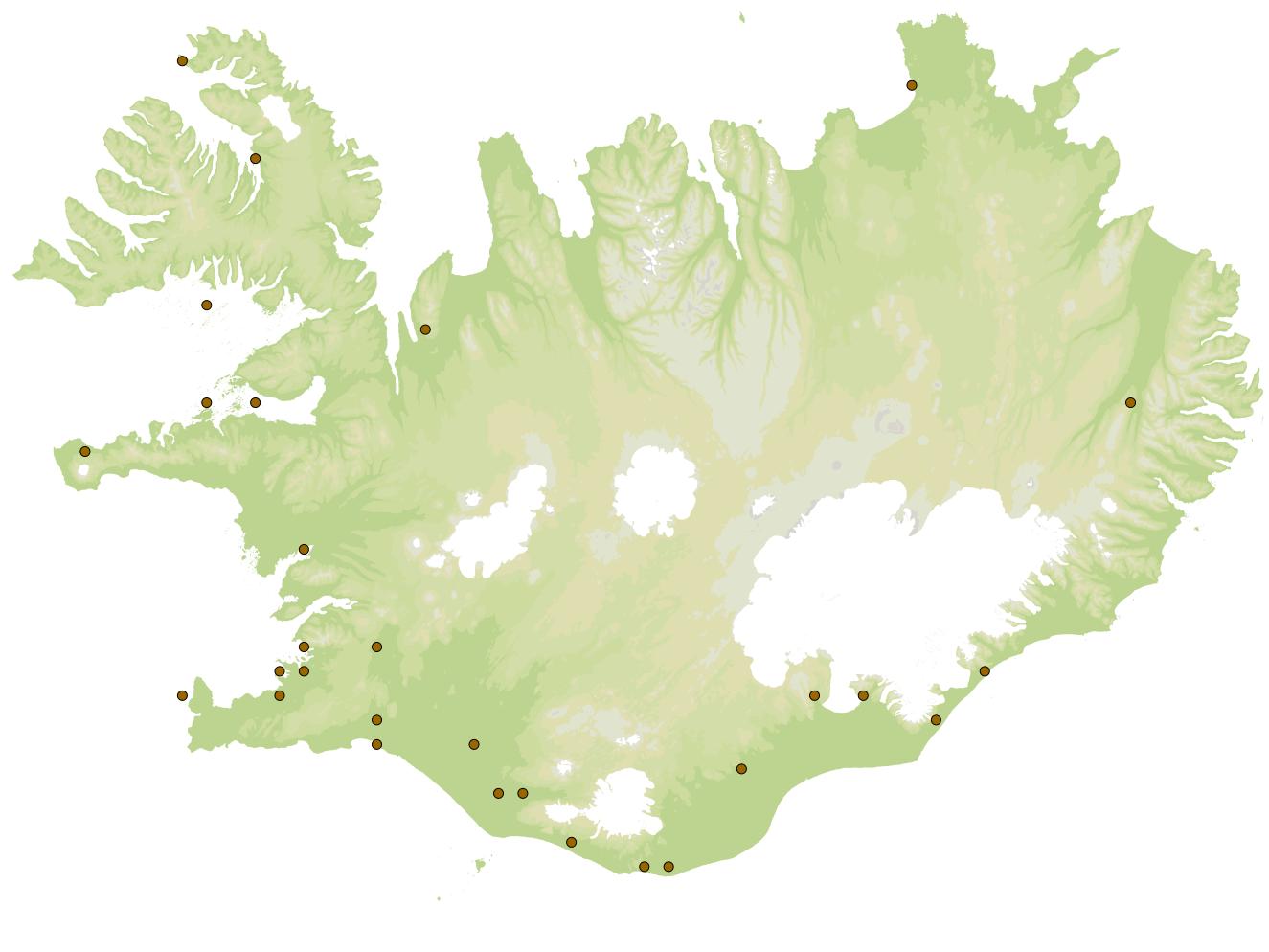 Heimildir
Fauna Europea. Toxoneura trimacula. http://www.faunaeur.org/full_results.php?id=62234 [skoðað 25.8.2010]
Nielsen, P., O. Ringdahl & S.L. Tuxen 1954. Diptera 1 (exclusive of Ceratopogonidae and Chironomidae). Zoology of Iceland III, Part 48a. Munksgaard, Kaupmannahöfn. 189 bls.
Wikipedia. Pallopteridae. http://no.wikipedia.org/wiki/Pallopteridae [skoðað 25.8.2010]
Höfundur
Was the content helpful Back to top
Please tell us why: