Forarsveifa (
Sericomyia lappona

)
Útbreiðsla
Evrópa frá nyrstu héruðum suður til Pyreneafjalla og Alpafjalla en finnst ekki í Miðjarðarhafslöndum; austur eftir Asíu til Kyrrahafs, NA-Kína og Kúrileyja.
Ísland: Láglendi um land allt en fundarstaðir þó frekar strjálir, á miðhálendinu fundin í Grágæsadal á Brúaröræfum.
Lífshættir
Kjörlendi forarsveifu er votlendi af ýmsu tagi, einkum þar sem uppi stendur kyrrt, grunnt og næringarríkt vatn með rotnandi plöntuleifum og groti. Í gömlum skurðum sem eru að gróa upp, t.d. með hófsóleyjum (Caltha palustris), klófífu (Eriophorum angustifolium) og fergin (Equisetum fluviatile), má ganga að forarsveifu vísri. Lirfurnar alast upp í grotinu á botninum. Þær hafa langt loftrör á afturenda sem þær geta teygt upp fyrir vatnsyfirborð til að sækja loft. Forarsveifur hafa fundist frá lokum maí og til miðbiks ágúst. Þær sækja í blóm af ýmsu tagi.
Almennt
Forarsveifa er frekar fáséð utan hentugasta kjörlendis og lætur lítið fyrir sér fara nema á sólríkum góðviðrisdögum. Hún er ein stærsta sveifflugan hér á landi og auðþekkt. Hún er dökk á lit með afar áberandi þrjú skýrt teiknuð mjó gul belti yfir breiðan egglaga afturbolinn, sem eru slitin í miðjunni. Á vænghimnunni eru gráleitir skuggar.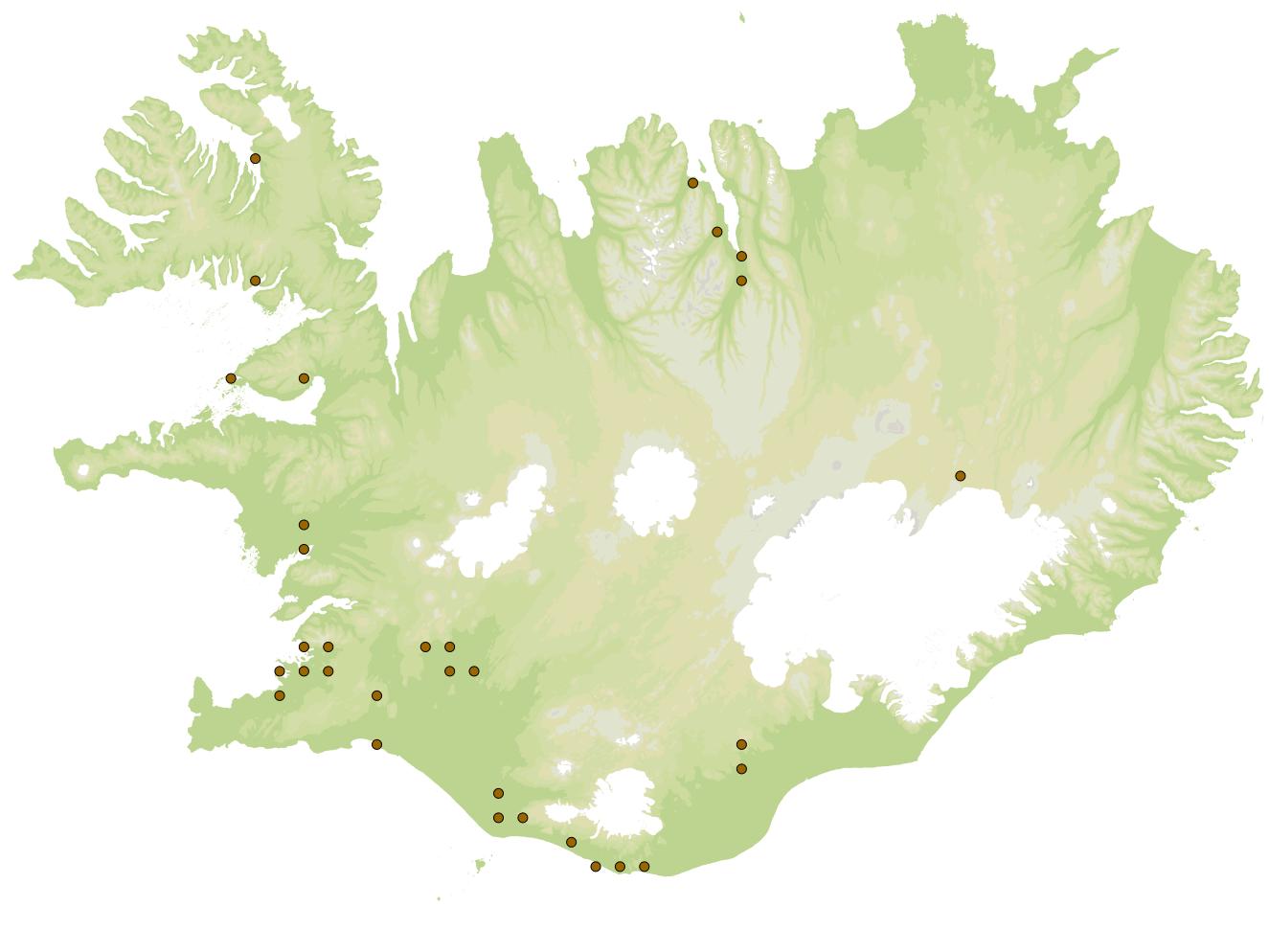 Heimildir
Bartsch, H., E. Binkiewicz, A. Klintbjer, A. Rådén & E. Nasibov. 2009. Nationalnyckeln till Sveriges flora och fauna. Tvåvingar: Blomflugor: Eristalinae & Microdontinae, Diptera: Syrphidae: Eristalinae & Microdontinae. ArtDatabanken, SLU, Uppsala.
Erling Ólafsson 1988. Könnun á smádýrum í Hvannalindum, Fagradal og Grágæsadal. Fjölrit Náttúrufræðistofnunar 5. 86 bls.
Jensen, J.-K. 2008. Navna og skrásetingarlisti til blómflugurnar Syrphidae í Føroyum. Jens-Kjeld Jensen, sérprent 2008. 3 bls.
Nielsen, P., O. Ringdahl & S.L. Tuxen 1954. Diptera 1 (exclusive of Ceratopogonidae and Chironomidae). Zoology of Iceland III, Part 48a. Munksgaard, Kaupmannahöfn. 189 bls.
Höfundur
Was the content helpful Back to top
Please tell us why: