Birkisprotalús (
Euceraphis punctipennis

)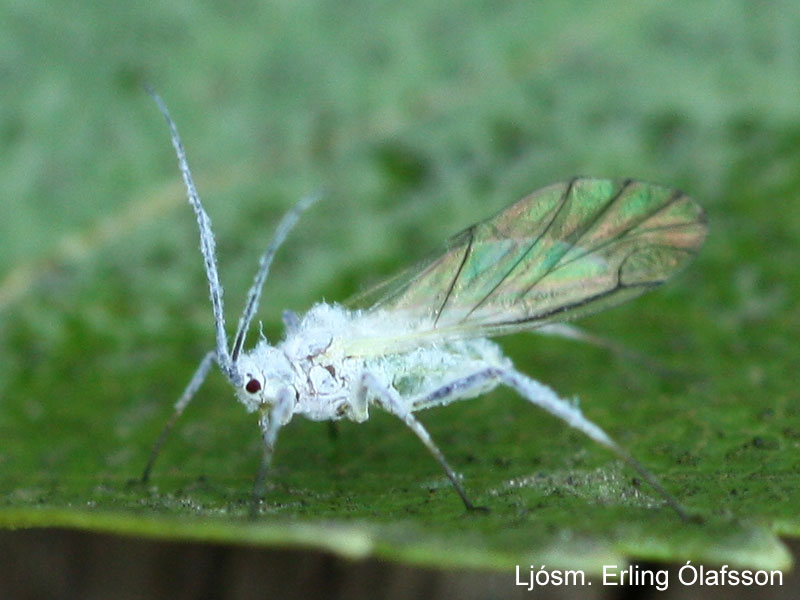 Útbreiðsla
Gjörvöll Evrópa og Asía; N-Ameríka, Ástralía.
Ísland: Algeng á láglendi um land allt og finnst að öllum líkindum í öllum birkiskógum landsins.
Lífshættir
Birkiskógar eru kjörlendi birkisprotalúsar enda lifir hún einvörðungu á birki (Betula pubescens). Hún leggst á yngstu sprota birkisins og neðra borð laufblaða. Eggin eru á sprotunum yfir veturinn og klekjast um leið og birkið tekur að laufgast. Á vorin eru eingöngu kvendýr á ferð, svokallaðar stofnmæður, sem geta af sér nýja kynslóð með meyfæðingu. Um raunverulega fæðingu er að ræða því móðirin fæðir ungviði en verpir ekki eggjum. Þannig gengur tímgunin fyrir sig fram eftir sumri en í sumarlok koma karldýr inn í samfélagið, frjóvgun á sér stað og í kjölfar hennar verpa kvendýrin vetrareggjum í börkinn, gjarnan við brumin, í stað þess að fæða fleiri unga.
Almennt
Birkisprotalús er óvenju áberandi blaðlús, því hún er tiltölulega stór og sérkennilega blá á lit, nánast sjálflýsandi. Hún er ýmist vængjuð eða vænglaus og algengt er að sjá þær vængjuðu á flugi í birkiskógum. Dreifingargeta tegundarinnar er umtalsverð sem sést af því að birkisprotalús fannst í Surtsey 1968. Birkisprotalýs eru sannarlega mikilvægar fyrir skordýralífið í skóginum því þær framleiða mikla hunangsdögg, þ.e. sætan saur, sem klínist á laufblöðin og er afar eftirsótt næring fyrir tvívængjur og ýmis önnur smádýr. Auk þess eru þær sjálfar mikilvæg fæða fyrir lirfur birkiglyrnu og sveifflugna, auk þess sem litlar sníkjuvespur verpa í þær.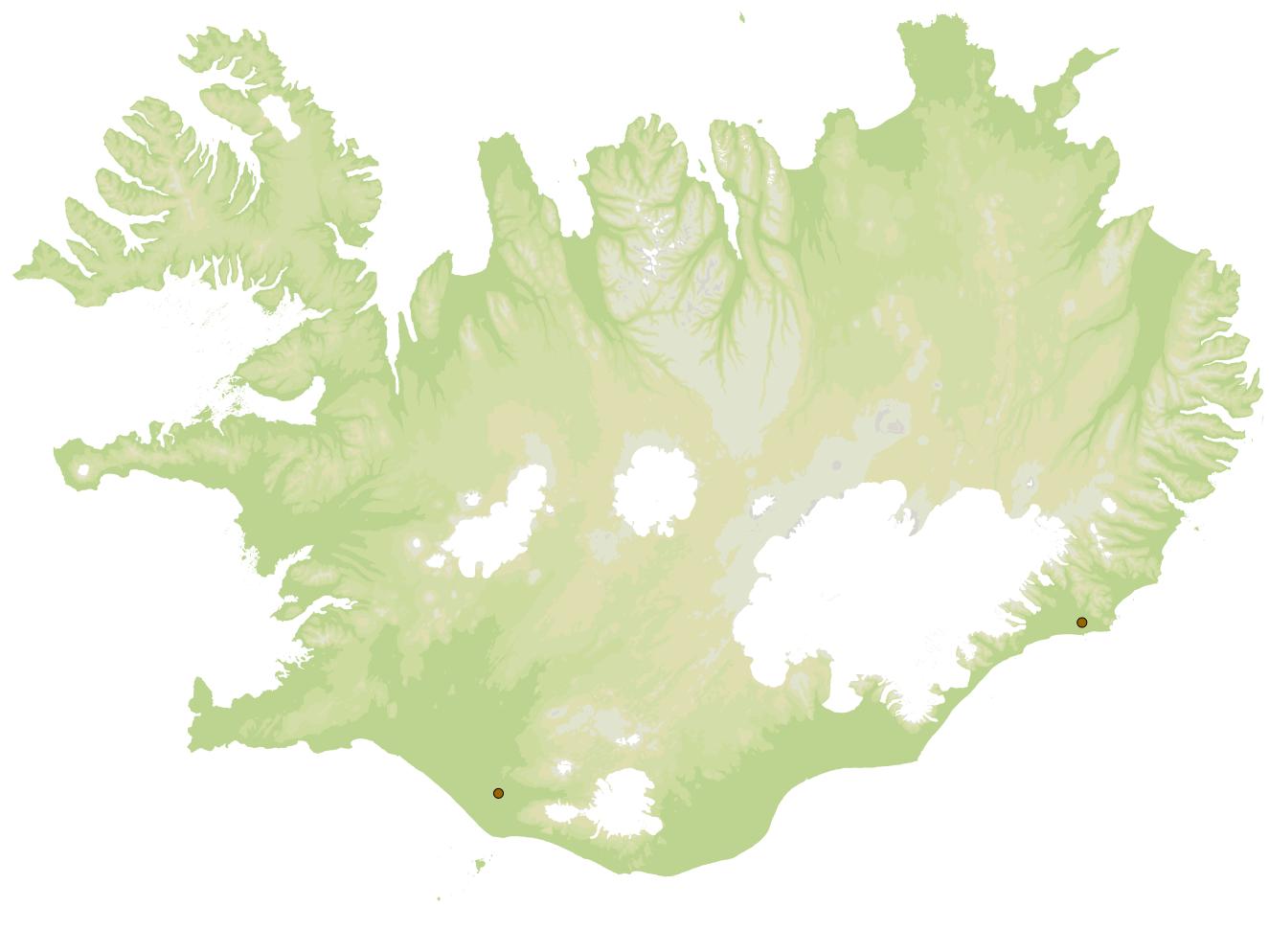 Heimildir
Guðmundur Halldórsson, Oddur Sigurðsson & Erling Ólafsson 2002. Dulin veröld. Smádýr á Íslandi. Mál og Mynd, Reykjavík. 171.
Heie, O.E. 1976. The Aphidoidea (Hemiptera) of Fennoscandia and Denmark. II. The family Drepanosiphidae. Fauna Entomologica Scandinavica 11. Scandinavian Science Press Ltd. Klampenborg. 176 bls.
Hille Ris Lambers 155. Hemiptera 2. Aphididae. Zoology of Iceland III, Part 52a. Munksgaard, Kaupmannahöfn. 29 bls.
Lindroth, C.H., H. Andersson, Högni Böðvarsson & Sigurður H. Richter 1973. Surtsey, Iceland. The Development of a New Fauna, 1963–1970. Terrestrial Invertebrates. Ent. scand. Suppl. 5. Munksgaard, Kaupmannahöfn. 280 bls.
Höfundur
Was the content helpful Back to top
Please tell us why: