Eyrastúfa (
Mompha conturbatella

)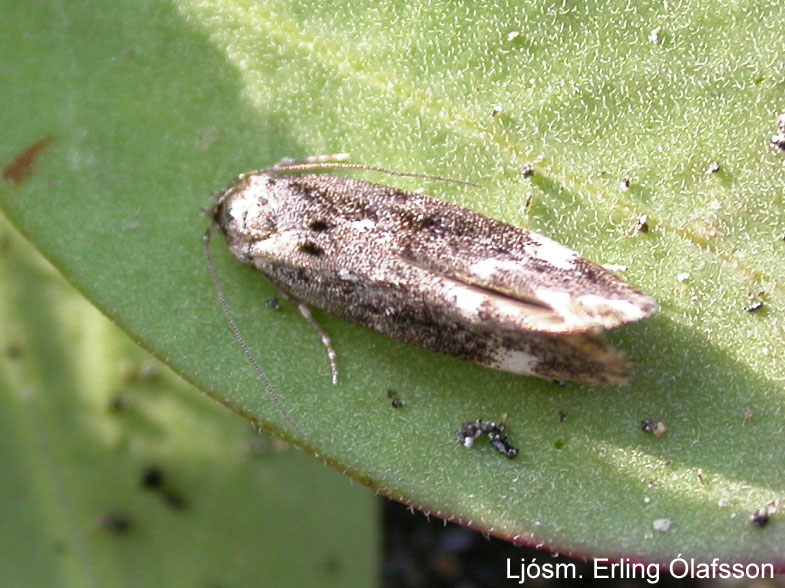 Útbreiðsla
M- og N-Evrópa, austur um Rússland til Síberíu.
Ísland: Staðbundin í Öræfum; Skaftafell, Svínafell og Kvísker.
Lífshættir
Kjörlendi eyrastúfu er eyrarrósarbreiður á áreyrum og jökulurðum. Þær litlu upplýsingar sem liggja fyrir um tegundina benda til að hún fljúgi fyrst og fremst í júlí. Lirfurnar éta eyrarrós (Chamerion latifolium). Fundist hafa litlar rauðleitar lirfur á eyrarrós sem gætu tilheyrt tegundinni. Annars eru lífshættirnir óljósir.
Almennt
Eyrastúfa er eitt fágætasta firðildi landsins. Það fannst fyrst í júlí 1982 í eyrarrósarbreiðu á áreyrum framan við Bæjarstaðaskóg í Morsárdal og hefur síðan fundist víðar þar á svæðinu og allt suður fyrir Skaftafellsbrekkurnar. Í júlí 1995 fannst hún í töluverðri hæð austan við Svínafellsfjall í svonefndum Rauðakambi á milli Virkisjökuls og Falljökuls, enn í eyrarrós. Fiðrildin eru vandfundin því þau eru smávaxin og treg til flugs. Eyrastúfa þekkist m.a. á svörtum punkti fremst á framvængjum.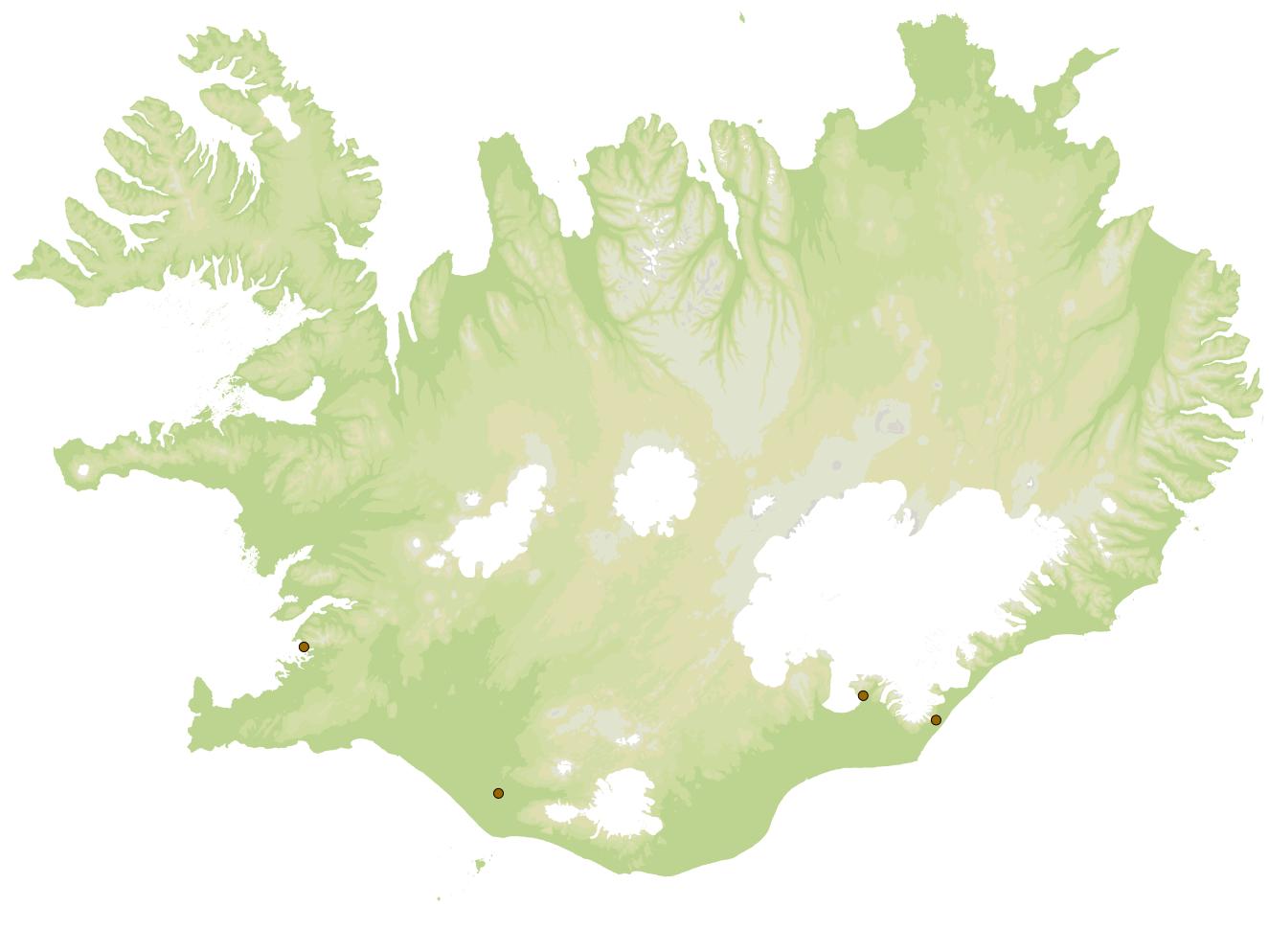 Heimildir
Erling Ólafsson & Hálfdán Björnsson 1997. Fiðrildi á Íslandi 1995. Fjölrit Náttúrufræðistofnunar 32. 136 bls.
Karsholt O. & J. Razowski 1996. The Lepidoptera of Europe. A Distributional Checklist. Apollo Books, Stenstrup. 380 bls.
Höfundur
Was the content helpful Back to top
Please tell us why: