Línusvarmi (
Hyles lineata

)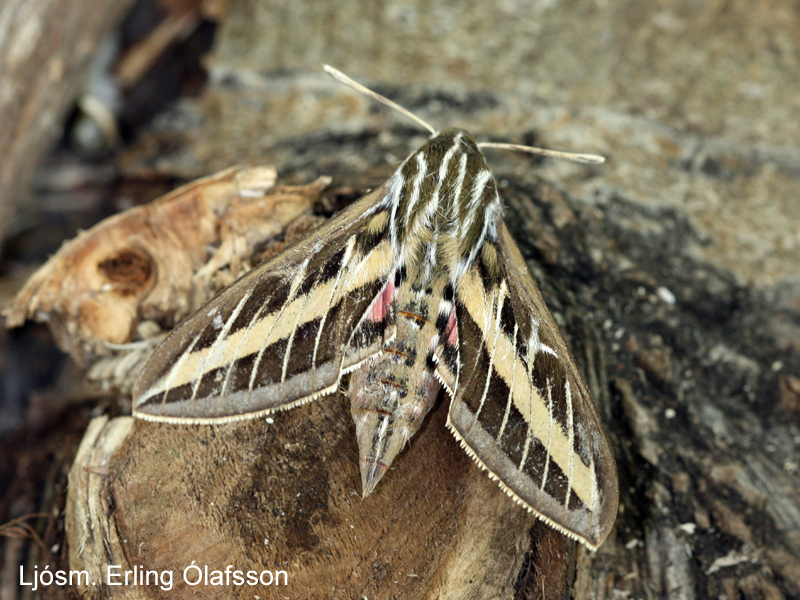 Útbreiðsla
Mið- og N-Ameríka, frá Mexíkó til suðurhluta Kanada.
Ísland: Fágætur slæðingur í Reykjavík
Lífshættir
Línusvarmi finnst við allskyns aðstæður í náttúrunni, m.a. í eyðimörkum, einnig í manngerðu umhverfi, enda er fæða lirfanna afar fjölbreytt. Á matseðlinum eru t.d. dúnurtir (Epilobium), eplatré (Malus), álmur (Ulmus) vínber (Vitis) og tómataplöntur (Lycopersicon) svo fjölbreytt og kunnugleg dæmi séu tekin. Fiðrildin sækja í safa blóma af fjölmörgum tegundum. Þau fljúga fyrst og fremst í rökkri og myrkri, en sjást einnig að degi til. Þau eru afar kvik og snögg að forða sér ef styggð kemur að þeim. Tvær kynslóðir þroskast á ári frá febrúar til nóvember.
Almennt
Línusvarmi hefur tvívegis fundist hér á landi en í bæði skiptin þvældist hann til Reykjavíkur með innflutningi. Sá fyrri fannst í júní 2005 í bíl sem var fluttur inn frá Ameríku, sá síðari var lifandi í spínati í mötuneyti fyrirtækis í mars 2014.

Línusvarmi er einkar fallegt fiðrildi og dæmigerður svarmi í sköpulagi. Þó hann sé með minni svörmum er hann myndarskepna með allt að sjö cm vænghaf, bústinn, með odddreginn afturbol, vængi sem liggja út og aftur frá bolnum í hvíldarstöðu. Litmynstur á vængjum er sérstakt. Áberandi ljós rönd liggur út eftir framvæng öllum og ljósar æðarendur þvert á hana. Afturvængir eru dökkbleikir eða rósrauðir, dökkir framan til við vængrótina og með dökka rönd eftir afturjaðri. Þessi lýsing á einnig við um rákasvarma (Hyles livornica) sem er evrópska útgáfan af þessu firðildi en áður voru tegundirnar tvær taldar ein og sú sama. Þær má aðgreina á litmynstri á frambol sem er ólífubrúnn, rákasvarmi með fjórum hvítum rákum en línusvarmi með sex rákum langsum eftir bolnum.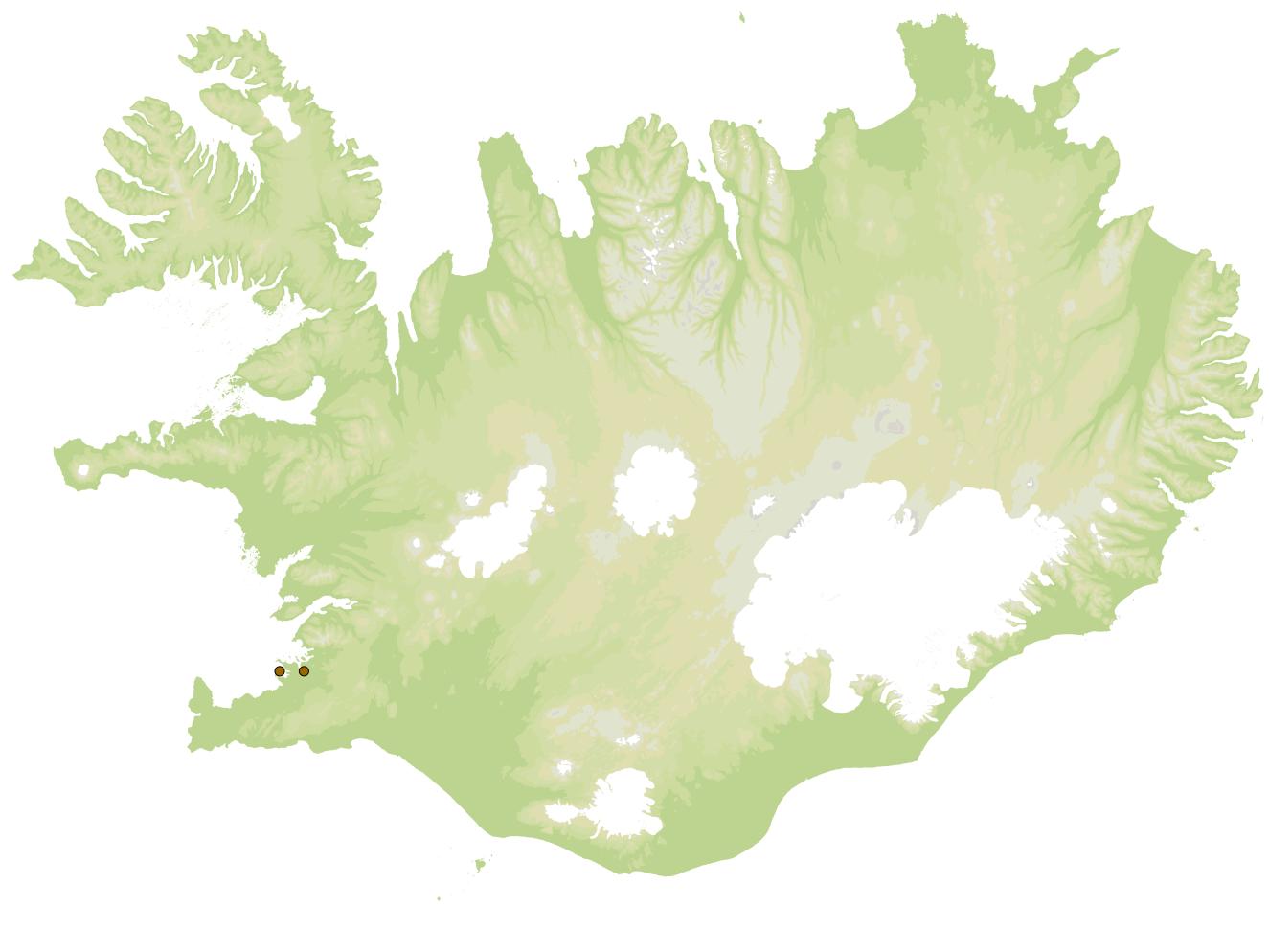 Heimildir
Butterflies and Moths of North America. White-lined Sphinx Hyles lineata (Fabricius, 1775). http://www.butterfliesandmoths.org/species/Hyles-lineata [skoðað 20.3.2014]
Hydén, N., K. Jilg & T. Östman 2006. Nationalnuckeln till Sveriges flora och fauna. Fjärilar: Ädelspinnare – tofsspinnare. Lepidoptera: Lasiocampidae – Lymantriidae. Artdatabanken, SLU, Uppsala. 480 bls.
Wikipedia. Hyles lineata. http://en.wikipedia.org/wiki/Hyles_lineata [skoðað 20.3.2014]
Höfundur
Was the content helpful Back to top
Please tell us why: