Skrofa (
Puffinus puffinus

)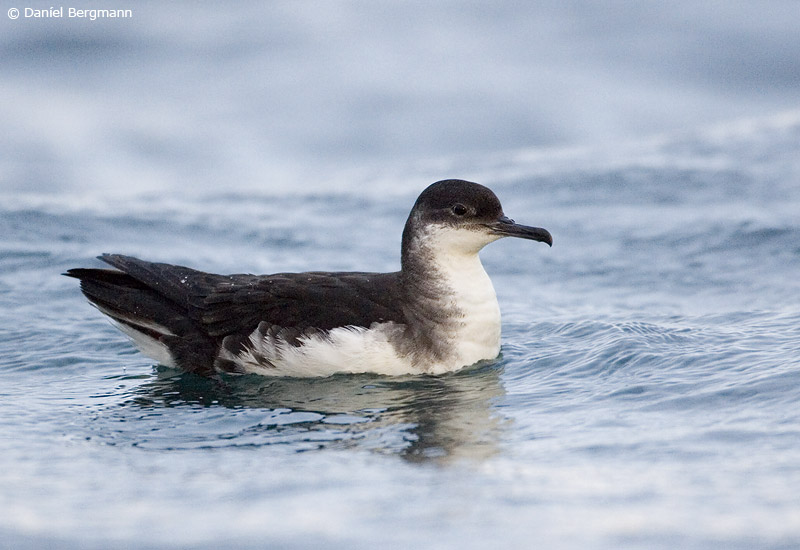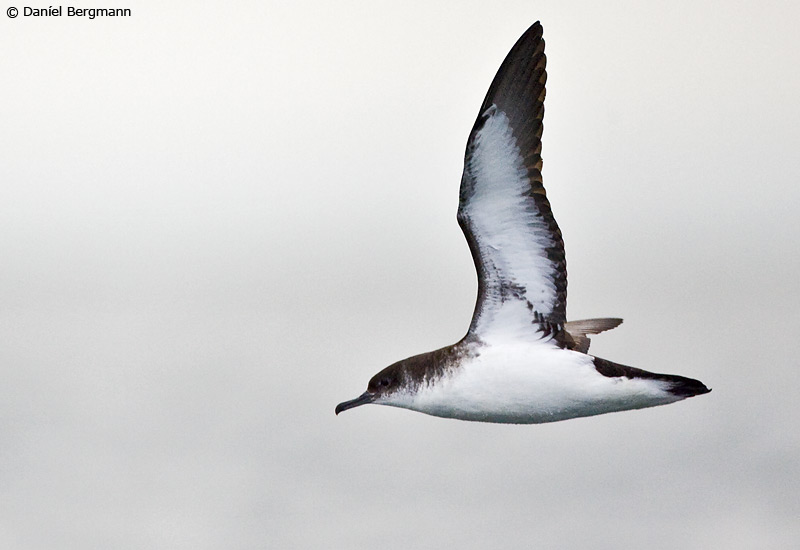 Útbreiðsla
Skrofan verpur aðallega í vestanverðri Evrópu. Í Vestmannaeyjum verpur hún í sjö eyjum (Jóhann Óli Hilmarsson 2009) og er stofninn aðeins nokkur þúsund pör sem er þar af leiðandi allur innan mikilvægs fuglasvæðis (sjá töflu). Skrofan er alger farfugl og eru vetrarstöðvar hennar undan ströndum Argentínu (González-Solís o.fl. 2009).
Válisti
VU (í nokkurri hættu)
| Ísland | Evrópuválisti | Heimsválisti |
| --- | --- | --- |
| VU | LC | LC |
Forsendur flokkunar
Kynslóðalengd (IUCN): 16,5 ár
Tímabil sem mat miðast við (3 kynslóðir):
Skrofa verpur aðeins á einu svæði hér á landi og telst því í nokkurri hættu (VU, D2) sem er sama flokkun og í Válista 2000.
Viðmið IUCN: D2

D. Stofn mjög lítill eða takmarkaður.
2. Stofn dvelur á mjög takmörkuðu svæði (t.d. minna en 20 km2) eða fáum stöðum (t.d. færri en 5). Slíkum stofni gæti verið hætta búin af umsvifum manna eða af tilviljanakenndum atburðum, fyrirvaralítið einhvern tíma í framtíðinni og þannig komist í bráða hættu eða jafnvel dáið út á skömmum tíma.
Hættuflokkar Alþjóðanáttúruverndarsamtakanna (IUCN)
Viðmið IUCN um mat á válista (pdf)
Eldri válistar
Válisti 2000: Skrofa var flokkuð sem tegund í nokkurri hættu (VU).
Verndun
Skrofa er friðuð samkvæmt lögum nr. 64/1994 um vernd, friðun og veiðar á villtum fuglum og villtum spendýrum.
Mikilvæg svæði
Vestmannaeyjar eru alþjóðlega mikilvægt svæði fyrir skrofu.
A4 ii: heimsstofn/global 3.670 pör/pairs (Bird­Life 2016c)
B1 ii: A4 ii
Töflur
Mikilvæg skrofuvörp á Íslandi – Important colonies of Puffinus puffinus in Iceland.*
English summary
Puffinus puffinus is a rather rare breeding bird in Iceland with 5,700 pairs breeding at several sites in Vestmannaeyjar, S-Iceland, treated here as one colony of international importance.
Icelandic Red list 2018: Vulnerable (VU, D2), the same as last assessment in 2000.
Heimildir
BirdLife International 2016c. IUCN Red List for birds. http://www.birdlife.org [skoðað 20.10.2016].
Erpur S. Hansen, Broddi R. Hansen, Jóhann Óli Hilmarsson og Ingvar A. Sigurðsson 2009a. Breyting á stofnstærð skrofunnar í Ystakletti, Vestmannaeyjum 1991–2009. Veggspjald kynnt á Líffræðiráðstefnunni, 6.–7. nóvember 2009, í Öskju, Háskóla Íslands. http://www.nattsud.is/skrar/file/Erpur%20S%20Hansen%20ofl%202009%20Skrofustofn%20%C3%AD%20Ystakletti.pdf [skoðað 6.10.2016].
González-Solís, J., A. Felicísimo, J.W. Fox, V. Afanasyev, Y. Kolbeinsson og J. Muñoz 2009. Influence of sea surface winds on Shearwater migration detours. Mar. Ecol. Prog. Ser. 391: 221–230.
Jóhann Óli Hilmarsson 2009. Fuglalíf Vestmannaeyja. Í Guðjón Ármann Eyjólfsson, ritstj. Vestmannaeyjar, Árbók Ferðafélags Íslands, bls. 28–51 og 292–293. Reykjavík: Ferðafélags Íslands.
Höfundur
Was the content helpful Back to top
Please tell us why: