Gráspör (
Passer domesticus

)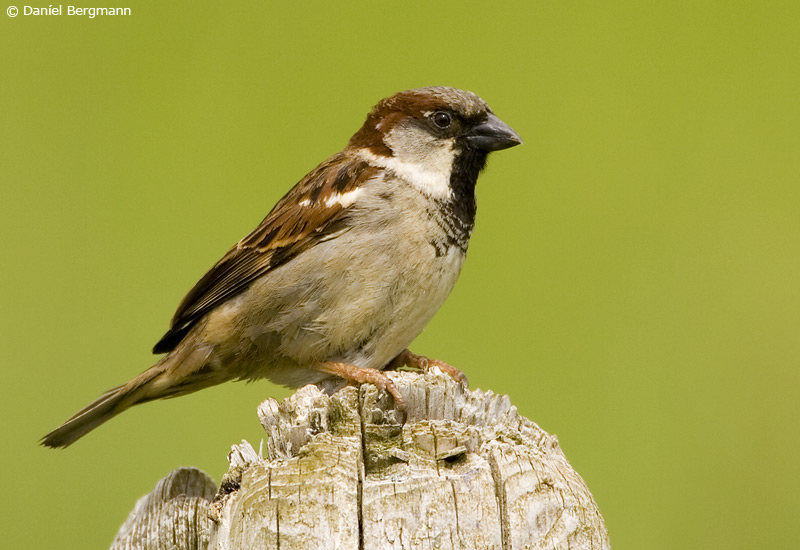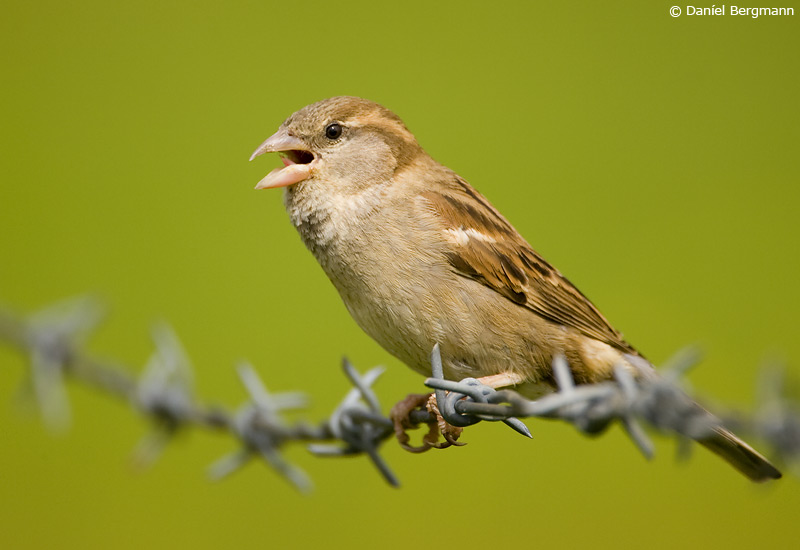 Útbreiðsla
Gráspörinn hefur flækst hingað til lands öðru hverju, sennilega bæði af eigin rammleik og með skipum (Gunnlaugur Pétursson og Gunnlaugur Þráinsson 1999). Hann sást hér fyrst árið 1959 en þá varp eitt par í Reykjavík. Fuglunum var eytt og hið sama gerðist árið 1961 í Vestmannaeyjum. Í báðum tilfellum var þetta gert að kröfu yfirvalda og samkvæmt tillögu Fuglafriðunarnefndar sem taldi að gráspörvum gæti fjölgað og þeir orðið hvimleiðir eins og sums staðar erlendis. Árið 1971 urpu gráspörvar á Borgarfirði eystri og fengu þá mun hlýrri móttökur en fyrstu landnemarnir. Lítill stofn (3-5 pör) myndaðist í kjölfarið og varp á Borgarfirði til 1980, en þá drap útileguköttur flesta fuglana, sem jafnan leituðu skjóls í fóðurbætisgeymslu yfir vetrarmánuðina. Árið 1985 hreiðruðu gráspörvar um sig á Hofi í Öræfum og urpu þar 5-7 pör um langt skeið en fuglunum tók að fækka upp úr aldamótunum 2000 og síðasti fuglinn drapst 2016. Þessir fuglar héldu sig langmest á Hofi en varð einnig vart á öðrum bæjum í sveitinni og reyndu þar stöku sinnum að verpa.
Lífshættir
Gráspörinn varp hér á landi eingöngu við mannabústaði í holum og glufum á byggingum. Hann var talinn staðfugl hér á landi, varpið hófst um miðjan maí en gráspörinn verpur tvisvar eða jafnvel þrisvar á sumri og stendur varptíminn þá fram í ágúst. Eggin eru 6-8 talsins og ungast út á 10-12 dögum. Ungarnir verða fleygir á innan við tveimur vikum. Gráspörinn er fyrst og fremst frææta en tekur einnig skordýr.
Válisti
RE (útdauður á Íslandi)
| Ísland | Evrópuválisti | Heimsválisti |
| --- | --- | --- |
| RE | LC | LC |
Forsendur flokkunar
Kynslóðalengd (IUCN): 6 ár
Tímabil sem mat miðast við (3 kynslóðir):
Verpur ekki lengur á Íslandi, hætti varpi um 2015.
Hættuflokkar Alþjóðanáttúruverndarsamtakanna (IUCN)
Viðmið IUCN um mat á válista (pdf)
Eldri válistar
Válisti 2000: Í bráðri hættu (CR).
Verndun
Gráspör er friðaður samkvæmt lögum nr. 64/1994 um vernd, friðun og veiðar á villtum fuglum og villtum spendýrum. 
English summary
Passer domesticus has bred sporadically at several locations in Iceland since 1959, but is otherwise a rare straggler. The first breeding records are from Reykjavík and Vestmannaeyjar, in 1959 and 1961 respectively – odd pairs which were deliberately destroyed. A few pairs bred in Borgarfjörður in the east in 1971–1980, and from 1985–2015 a few pairs bred in Öræfi in the south.
Icelandic Red list: Regionally extinct (RE), uplisted from Critically endangered (CR) in 2000.
Heimildir
Gunnlaugur Pétursson og Gunnlaugur Þráinsson 1999. Sjaldgæfir fuglar á Íslandi fyrir 1981. – Fjölrit Náttúrufræðistofnunar 37. 246 bls.
Höfundur
Was the content helpful Back to top
Please tell us why: