Sandhólabobbi (
Theba pisana

)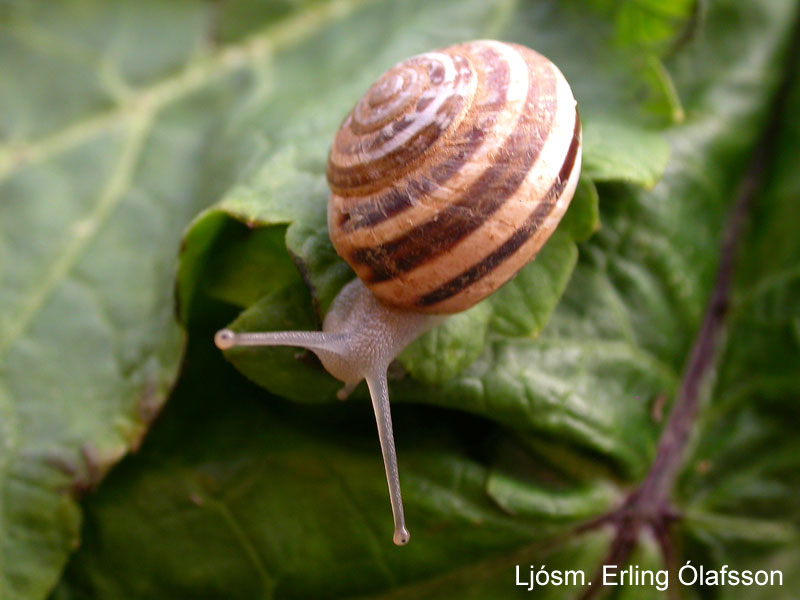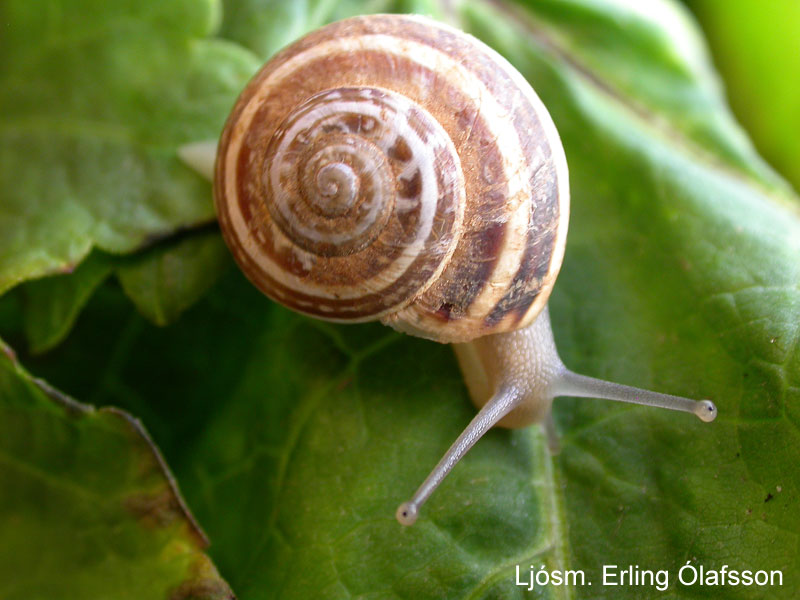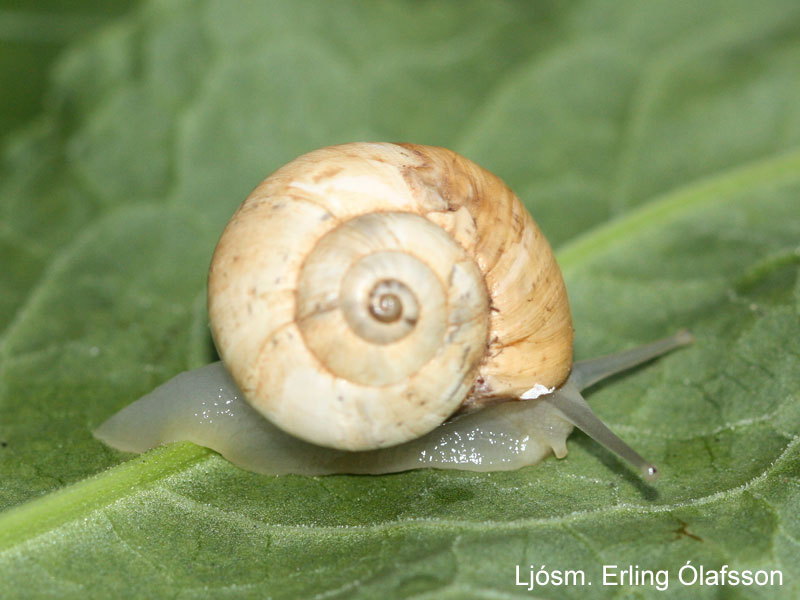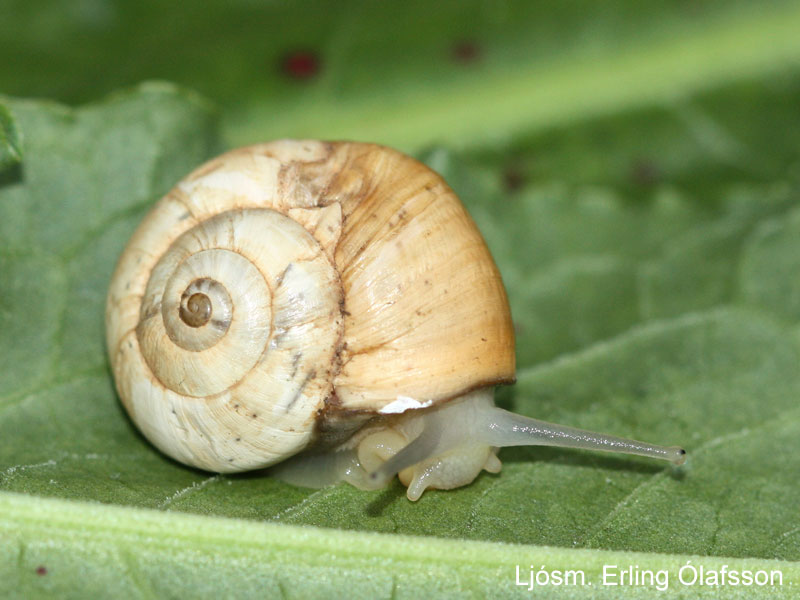 Útbreiðsla
Upprunninn í Miðjarðarhafslöndum austur til Ísraels og Egyptalands. Hefur breiðst út norður með ströndum Atlantshafs til Belgíu og Hollands og með mönnum til SV- Bretlands og fleiri einangraðra staðir víðar í Evrópu. Hefur auk þess borist með mönnum til annarra heimsálfa og finnst þannig til kominn m.a. í Kaliforníu, á stöðum sunnar í Afríku, í SA-Astralíu og á Tasmaníu.
Ísland: Einn fundarstaður, Reykjavík.
Lífshættir
Í heimahögum finnst sandhólabobbi einkum á þurrum stöðum með ströndum fram einkum á sandhólasvæðum þar sem sniglarnir festa sig á gróðurinn innilokaðir í skel sinni á meðan þurrkar vara. Hann getur þolað nokkuð frost.
Almennt
Sandhólabobbi fannst á heimili í Fellahverfi í Reykjavík 21. júní 2010. Þangað hafði hann að líkindum borist með matvörum úr marvöruverslun við Korputorg. Er það eina staðfesta tilfellið hér á landi. Ekki er óhugsandi að geti hann sest hér að við hentug skilyrði með hlýnandi loftslagi.
Sandhólabobbi er kremhvítur á lit, stundum rauðgulur, ýmist einlitur eða með ljósbrúnni til brúnni slitróttri spíralrönd á vindingunum. Bobbinn er tiltölulega flatur, með lága strýtu og þunna skel umhverfis munnann.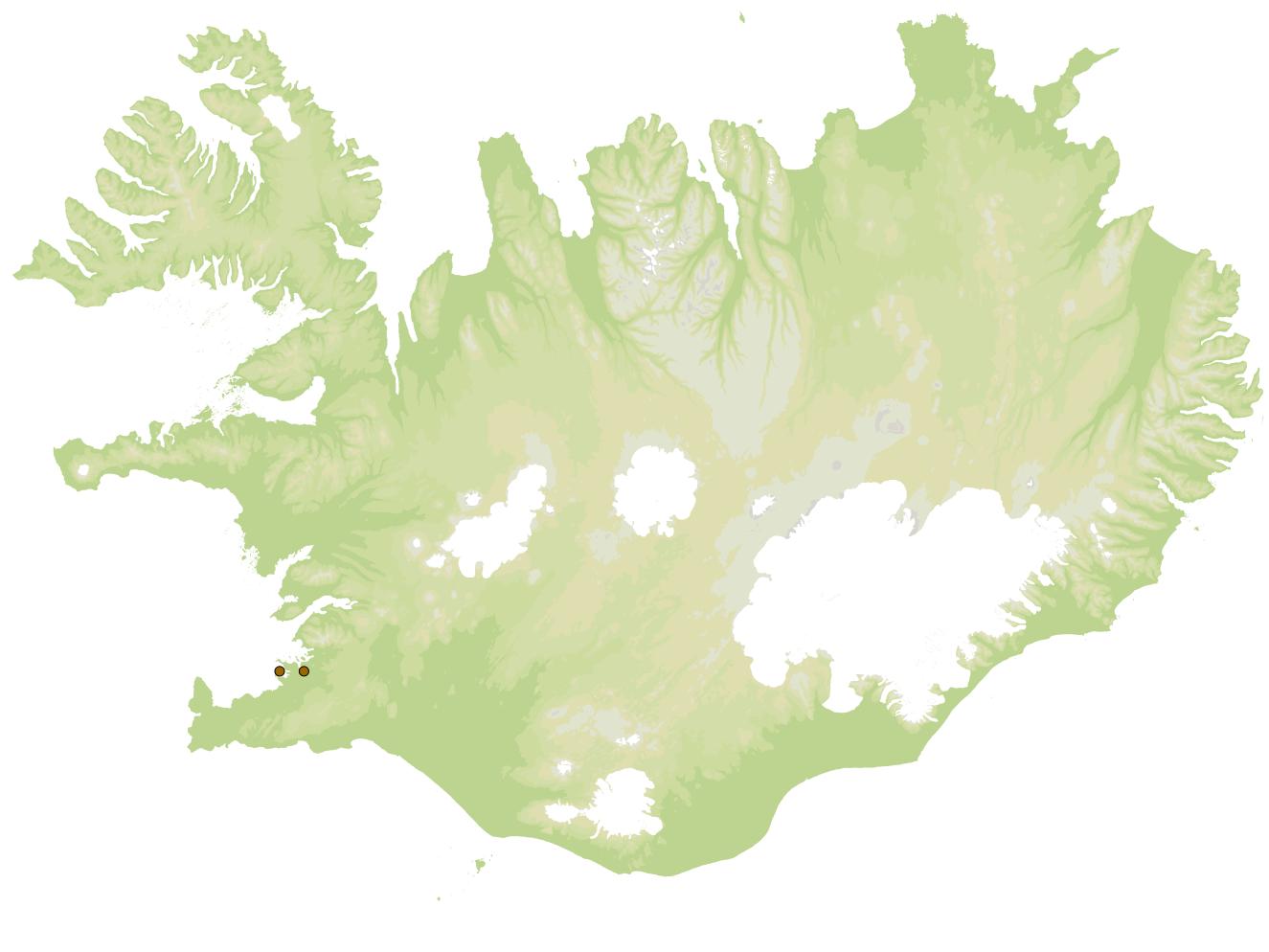 Heimildir
Pfleger, V. & J. Chatfield 1988. A Guide to Snails of Britain and Europe. Hamlyn, England. 216 bls.
Wikipedia. Theba pisana. http://en.wikipedia.org/wiki/Theba_pisana [skoðað 1.9.2010]
Höfundur
Was the content helpful Back to top
Please tell us why: