Munkahetta (
Lychnis flos

-cuculi)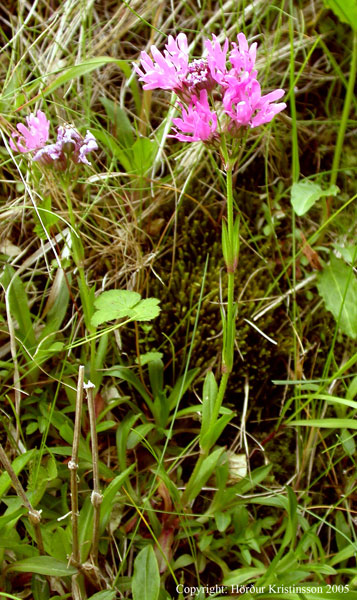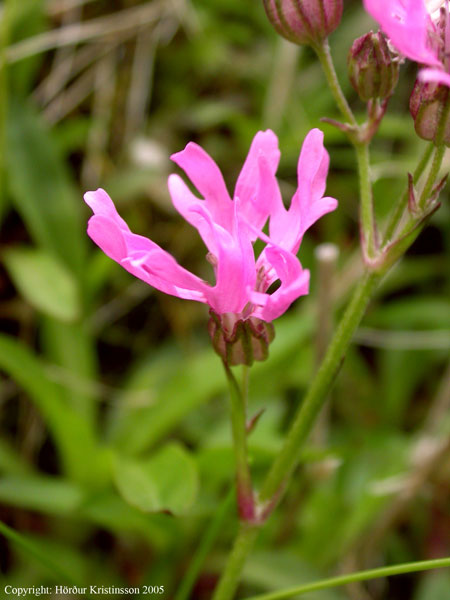 Útbreiðsla
Allvíða í Mýrdal og undir Eyjafjöllunum, annars sjaldgæf (Hörður Kristinsson 1998).
Búsvæði
Deiglendi og klettahjallar.
Lýsing
Stórvaxin planta (20–60 sm) með fjórflipuðum blöðum og ljósrauð blóm.
Blað
Stöngull grannur og hærður, oft nokkuð rauðleitur efst. Blöð mjó, hárlaus eða lítið eitt hærð (Lid og Lid 2005).
Blóm
Bikarinn sívalur, rauður og með tíu áberandi, dökkar taugar. Krónublöð ljósrauð og djúpt fjórflipuð (Lid og Lid 2005).
Válisti
VU (tegund í nokkurri hættu)
| Ísland | Heimsválisti |
| --- | --- |
| VU | NE |
Forsendur flokkunar
Munkahetta flokkast sem tegund í nokkurri hættu þar sem vaxtarsvæði tegundarinnar er takmarkað, u.þ.b. 16 km2.
Viðmið IUCN: D2

D. Stofn talinn mjög lítill eða með mjög takmarkaða útbreiðslu.
D2. Restricted area of occupancy or number of locations with a plausible future threat that could drive the taxon to CR or EX in a very short time.
Hættuflokkar Alþjóðanáttúruverndarsamtakanna (IUCN)
Viðmið IUCN um mat á válista (pdf)
Eldri válistar
Válisti 2008: Munkahetta er á válista í hættuflokki VU (í yfirvofandi hættu).
Válisti 1996: Munkahetta er ekki á válista .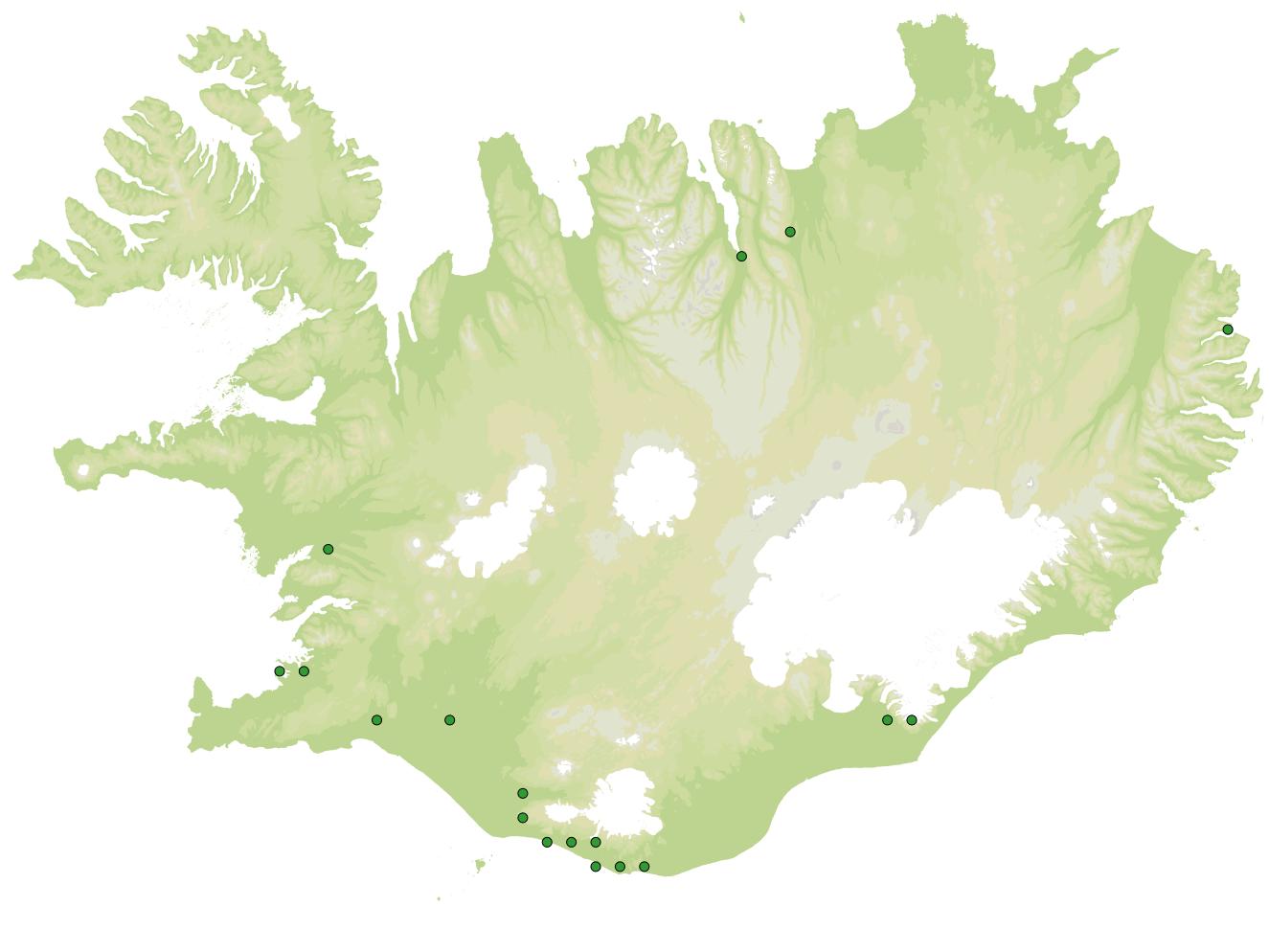 Höfundur
Was the content helpful Back to top
Please tell us why: