Spirophthalmidium tenuiseptatum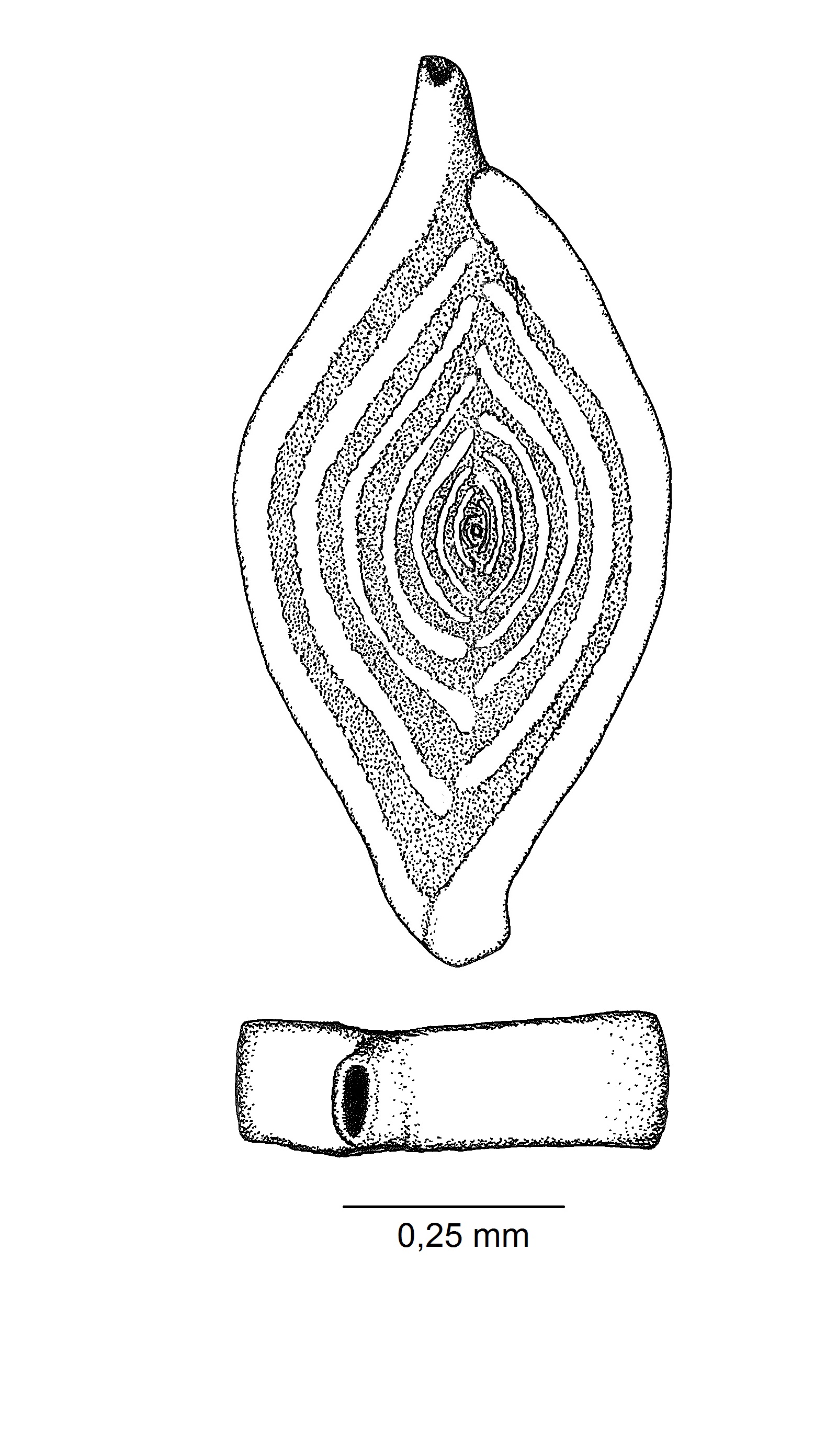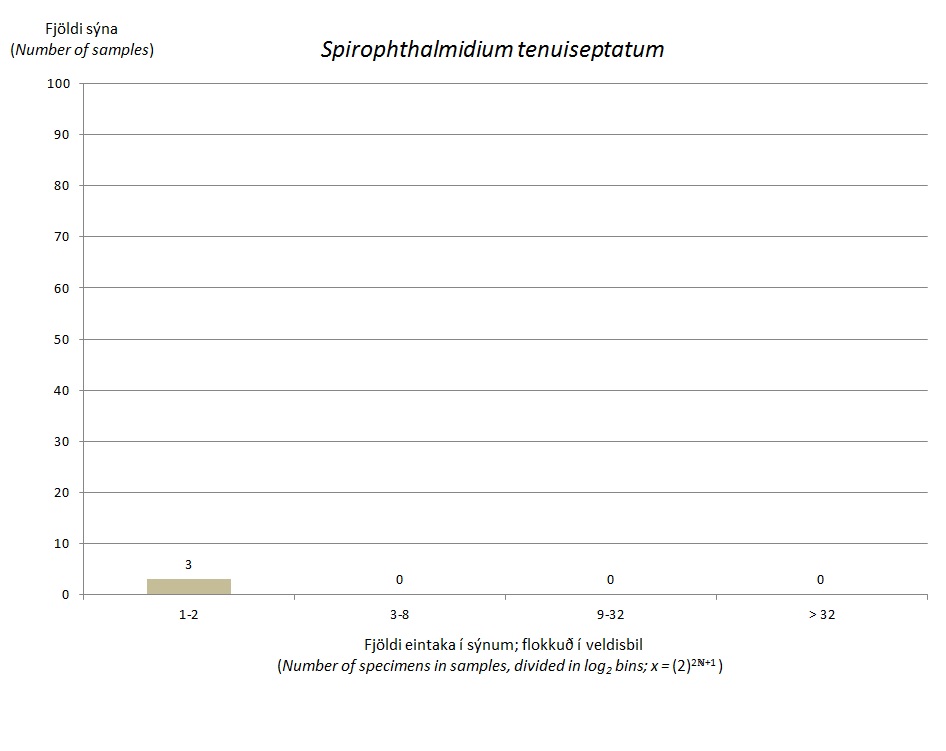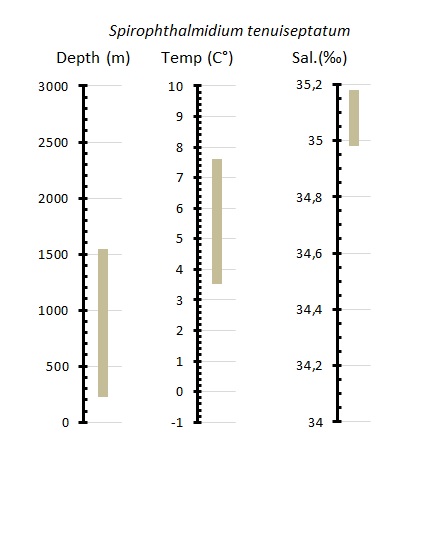 Almennt
Spirophthalmidium tenuiseptatum (Brady, 1884) 
Spiroloculina tenuiseptata - Brady, H. B. 1884. Report on the Foraminifera dredged by H.M.S. Challenger during the Years 1873-1876. Report on the Scientific Results of the Voyage of H.M.S. Challenger during the years 1873–76. Zoology. Pl. 10, figs. 5-6. 
Spirophthalmidium tenuiseptatum (Brady, 1884) - Hayward, B.W.; Le Coze, F.; Gross, O. (2019). World Foraminifera Database, http://www.marinespecies.org/aphia.php?p=taxdetails&id=849294
Description:  Test is biconcave, lens shaped with pointed ends and acute periphery; all chambers are visible externally. Aperture is a simple opening, at the end of a protruding tube. Proloculus is followed by a spiral tube of one or two whorls; succeeding chambers are planispiral, with two chambers in a whorl, which are successivelly more compressed (widht increases more than height), resulting in a biconcave test. Post embryonic chambers are separated by a thin almost translucent septum, resulting in deep depression, often filled with adventitious material, between convolutions. In one of the specimens at hand the septum is missing in the later windings, leaving an open space between successive chambers. Only 6 specimens were picked from 3 of the 1031 Bioice samples that were checked for forams.
Gudmundur Gudmundsson, IINH (gg@ni.is)
Was the content helpful Back to top
Please tell us why: