Rauðberjalyng (
Vaccinium vitis

-idaea)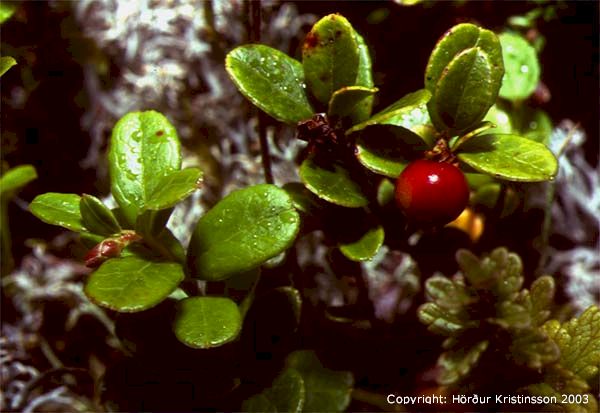 Útbreiðsla
Mjög sjaldgæft á Íslandi, þótt það sé með algengasta berjalynginu í Noregi og Svíþjóð (Sæ: tyttebær). Heimkynni rauðberjalyngsins á Íslandi eru á Austfjörðum en einnig vex það á þrem stöðum í Öxarfirði. Á síðari árum hefur það einnig fundist í Þrastarskógi og í furulundinum við Rauðavatn og gæti það á báðum þeim stöðum verið aðflutt með skógrækt (Hörður Kristinsson - floraislands.is).
Búsvæði
Lyngmóar, birkiskógur.
Lýsing
Lágvaxinn runni (5–30 sm) með stinn, gulgræn blöð og hvít eða bleikleit blóm sem þroskast í rauð, safarík ber.
Blað
Blöðin sígræn, jaðrar ofurlítið tenntir og áberandi niðurorpnir (Hörður Kristinsson - floraislands.is).
Blóm
Blóm yfirsætin og drúpandi (Lid og Lid 2005).
Aldin
Rauð ber, safarík og æt (Hörður Kristinsson - floraislands.is).
Greining
Það líkist nokkuð sortulyngi en blöðin eru oftast gulgrænni, ofurlítið tennt, þynnri en á sortulyngi og með niðurorpnum röndum. Berin eru rauð og safarík.
Válisti
VU (tegund í nokkurri hættu)
| Ísland | Heimsválisti |
| --- | --- |
| VU | LC |
Forsendur flokkunar
Rauðberjalyng flokkast sem tegund í nokkurri hættu þar sem vaxtarsvæði tegundarinnar er takmarkað, u.þ.b. 10 km2.
Viðmið IUCN: D2

D. Stofn talinn mjög lítill eða með mjög takmarkaða útbreiðslu.
D2. Restricted area of occupancy or number of locations with a plausible future threat that could drive the taxon to CR or EX in a very short time.
Hættuflokkar Alþjóðanáttúruverndarsamtakanna (IUCN)
Viðmið IUCN um mat á válista (pdf)
Eldri válistar
Válisti 2008: Rauðberjalyng er á válista í hættuflokki VU (í yfirvofandi hættu).
Válisti 1996: Rauðberjalyng er ekki á válista.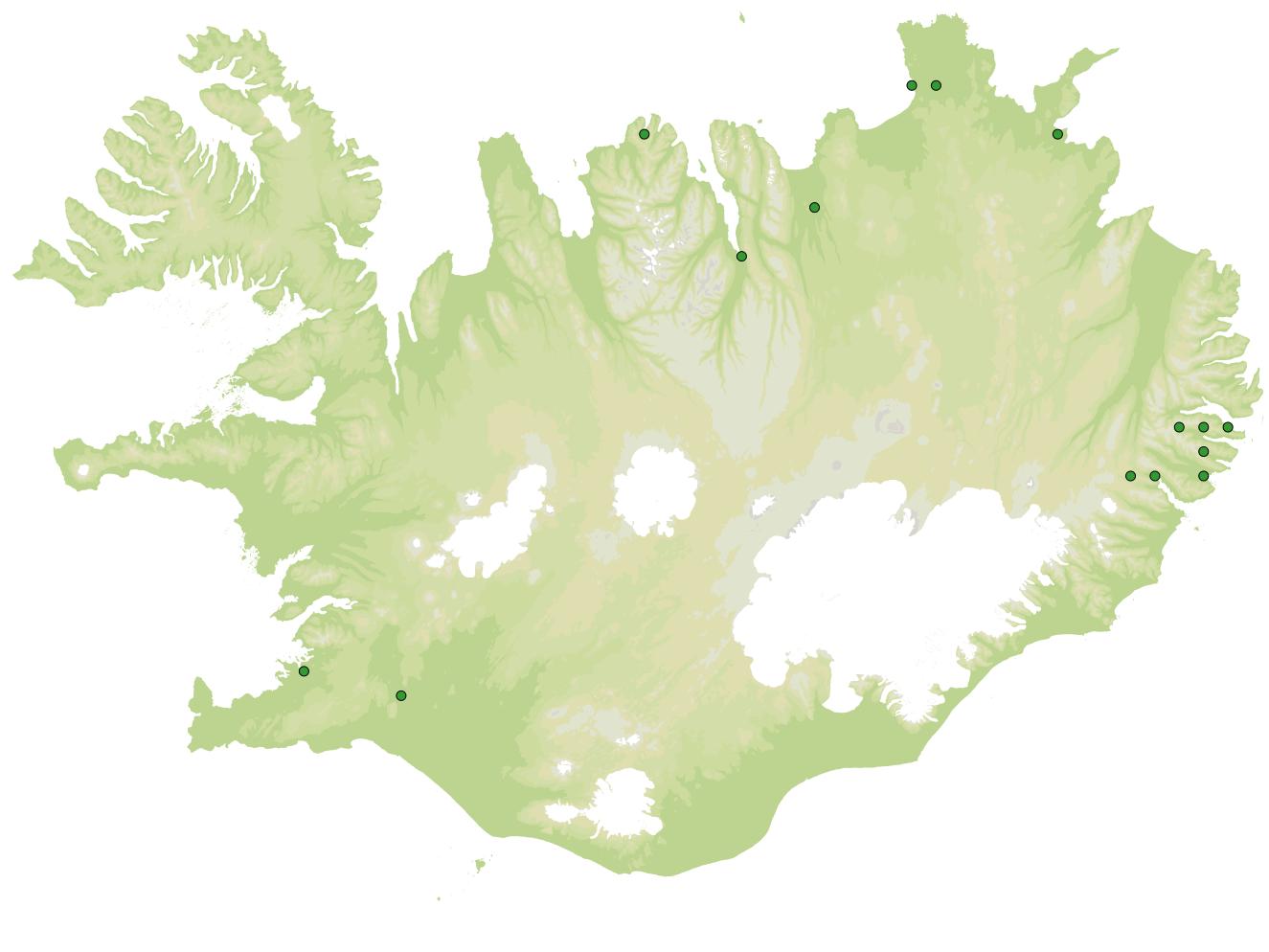 Höfundur
Was the content helpful Back to top
Please tell us why: