Rauðhöfðaönd (
Mareca penelope

)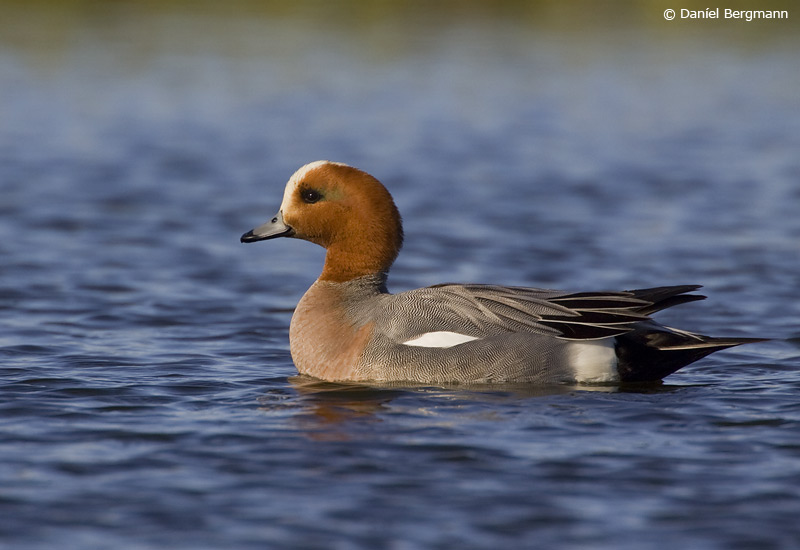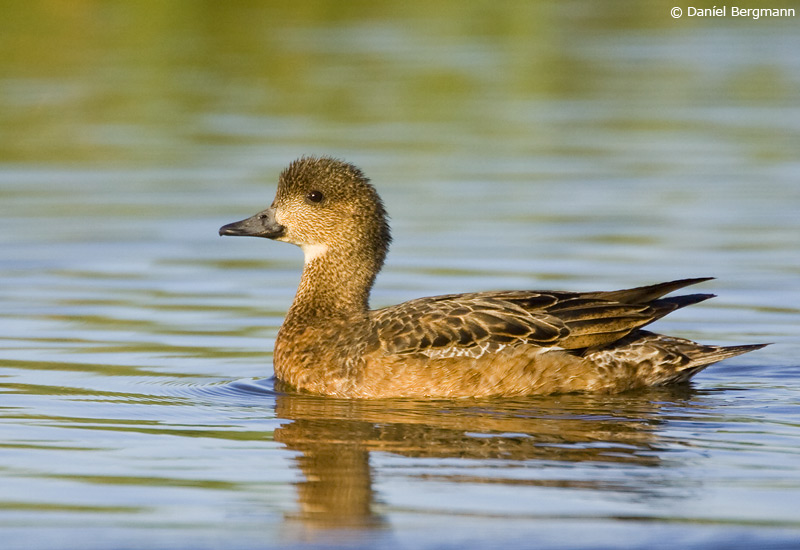 Útbreiðsla
Rauðhöfðaönd verpur í norðanverðri Evrópu og Asíu til Kyrrahafs. Er farfugl að mestu en nokkur þúsund fuglar hafa hér vetursetu (Náttúrufræðistofnun, vetrarfuglatalningar). Á haustin sjást stundum afar stórir hópar á nokkrum stöðum á landinu, jafnvel yfir 4.000 fuglar. 
Stofn
Rauðhöfðaönd er hér tiltölulega algeng og útbreidd, sérstaklega þó á Mývatni, þar sem 1.000−2.000 steggir hafa sést í talningum að vori síðan 1980 (Náttúrurannsóknastöðin við Mývatn, óbirt gögn). Giskað hefur verið á að stofninn hér sé 4.000−6.000 pör (Umhverfisráðuneytið 1992). 
Válisti
LC (ekki í hættu)
| Ísland | Evrópuválisti | Heimsválisti |
| --- | --- | --- |
| LC | LC | LC |
Forsendur flokkunar
Kynslóðalengd (IUCN): 6,4 ár
Tímabil sem mat miðast við (3 kynslóðir): 19 ár.
Rauðhöfðinn er það algengur og stofnþróun hans með þeim hætti að hann er  ekki talinn vera í hættu (LC).
Hættuflokkar Alþjóðanáttúruverndarsamtakanna (IUCN)
Viðmið IUCN um mat á válista (pdf)
Eldri válistar
Válisti 2000: Rauðhöfðaönd var ekki í hættu (LC).
Verndun
Rauðhöfðaönd er friðuð samkvæmt lögum nr. 64/1994 um vernd, friðun og veiðar á villtum fuglum og villtum spendýrum.
Á takmörkuðum svæðum, þar sem andarvarp er mikið, skal veiðirétthafa heimilt að taka egg frá rauðhöfðaönd. Við slíka eggjatöku skulu ávallt skilin eftir minnst fjögur egg í hverju hreiðri. Eggin má hvorki bjóða til sölu, selja, kaupa, gefa né þiggja að gjöf.
Samkvæmt reglugerð 456/1994 er heimilt er að veiða rauðhöfðaönd frá 1. september til 15. mars.
Mikilvæg svæði
Engir varp-, viðkomu-, fjaðrafellistaðir eða vetrarstöðvar hér á landi teljast alþjóðlega mikilvægar fyrir rauðhöfðaendur.
A4 i: Evrópa = 18.800 fuglar/birds; 6.293 pör/pairs (Wetlands International 2016)
B1 i: NV- og NA-Evrópa/V-Síbería = 14.000 fuglar/birds; 4.667 pör/pairs (Wetlands International 2016)
English summary
The Mareca penelope population is roughly estimated 4,000‒6,000 pairs. No areas in Iceland meet IBA criteria for this species.
Icelandic Red list 2018: Least concern (LC) as in 2000.
Heimildir
Umhverfisráðuneytið 1992. Iceland: national report to UNCED. Reykjavík: Umhverfisráðuneytið.
Wetlands International 2016. Waterbird Population Estimates. http://wpe.wetlands.org/search [skoðað 26. nóvember 2016].
Höfundur
Was the content helpful Back to top
Please tell us why: