Stokkönd (
Anas platyrhynchos

)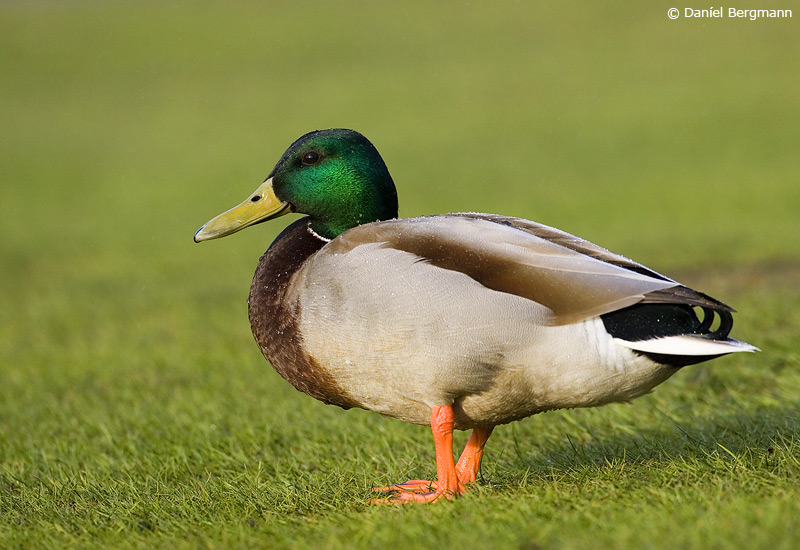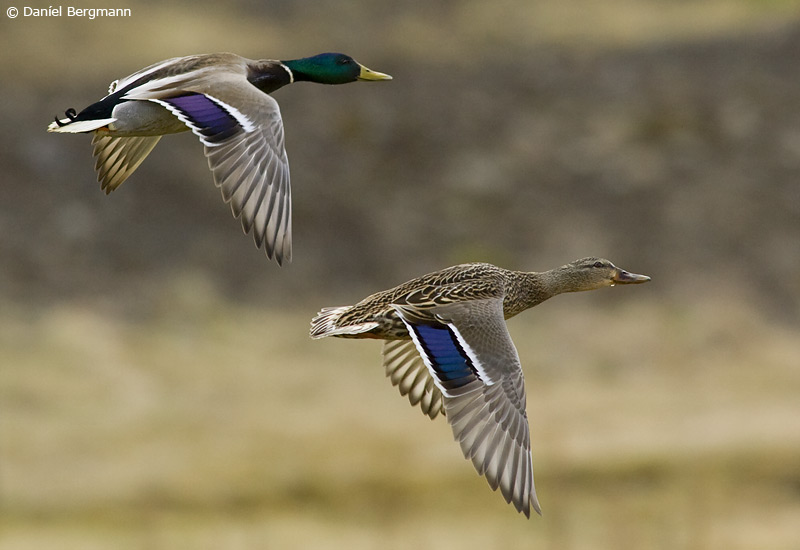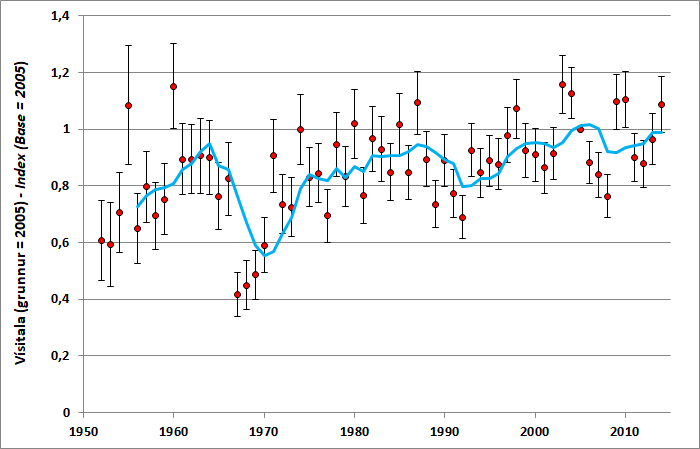 Útbreiðsla
Stokkönd verpur í Norður-Ameríku, á Grænlandi, í Evrópu og Asíu.
Stofn
Stokkönd er hér tiltölulega algengur og útbreiddur varpfugl og hefur stofninn verið gróflega metinn 10.000−15.000 pör (Umhverfisráðuneytið 1992). Ef haft er í huga að stokkönd er staðfugl að mestu, þá stemmir það mat nokkuð vel við áætlaðan fjölda vetrarfugla við strendur landsins (42.000 fuglar; Arnþór Garðarsson 2009).
Válisti
LC (ekki í hættu)
| Ísland | Evrópuválisti | Heimsválisti |
| --- | --- | --- |
| LC | LC | LC |
Forsendur flokkunar
Kynslóðalengd (IUCN): 6,6 ár
Tímabil sem mat miðast við (3 kynslóðir): 20 ár.
Vetrarvísitala sýnir lítilsháttar aukningu í stokkandarstofninum á viðmiðunartímabilinu (1994–2014) og hann er auk þess það stór að hann telst ekki í hættu (LC) (sjá graf).
Hættuflokkar Alþjóðanáttúruverndarsamtakanna (IUCN)
Viðmið IUCN um mat á válista (pdf)
Eldri válistar
Válisti 2000: Stokkönd var ekki í hættu (LC).
Verndun
Stokkönd er friðuð samkvæmt lögum nr. 64/1994 um vernd, friðun og veiðar á villtum fuglum og villtum spendýrum.
Á takmörkuðum svæðum, þar sem andarvarp er mikið, skal veiðirétthafa heimilt að taka egg frá stokkönd. Við slíka eggjatöku skulu ávallt skilin eftir minnst fjögur egg í hverju hreiðri. Eggin má hvorki bjóða til sölu, selja, kaupa, gefa né þiggja að gjöf.
Samkvæmt reglugerð 456/1994 er heimilt er að veiða stokkönd frá 1. september til 15. mars.
Mikilvæg svæði
Engir varp-, viðkomu-, fjaðrafellistaðir eða vetrarstöðvar hér á landi teljast alþjóðlega mikilvægar fyrir stokkendur.
A4 i: Evrópa/Grænland = 74.000 fuglar/birds; 24.667 pör/pairs (Wetlands International 2016)
B1 i: NV-Evrópa = 45.000 fuglar/birds; 15.000 pör/pairs (Wetlands International 2016)
English summary
The Anas platyrhynchos population in Iceland is roughly estimated 10,000‒15,000 pairs. No areas in Iceland meet IBA criteria for this species.
Icelandic Red list 2018: Least concern (LC) as in 2000.
Heimildir
Arnþór Garðarsson 2009. Fjöldi æðarfugls, hávellu, toppandar og stokkandar á grunnsævi að vetri. Bliki 30: 49–54.
Umhverfisráðuneytið 1992. Iceland: national report to UNCED. Reykjavík: Umhverfisráðuneytið.
Wetlands International 2016. Waterbird Population Estimates. http://wpe.wetlands.org/search[skoðað 26. nóvember 2016].
Höfundur
Was the content helpful Back to top
Please tell us why: