Smyrill (
Falco columbarius

)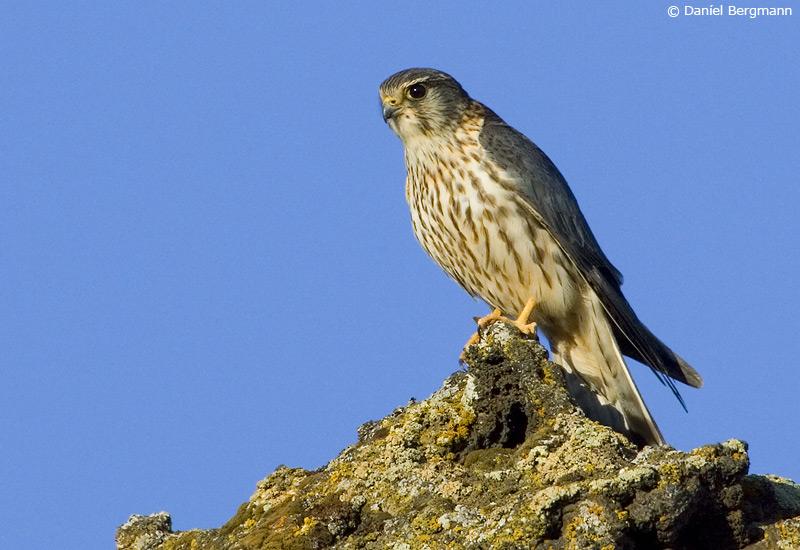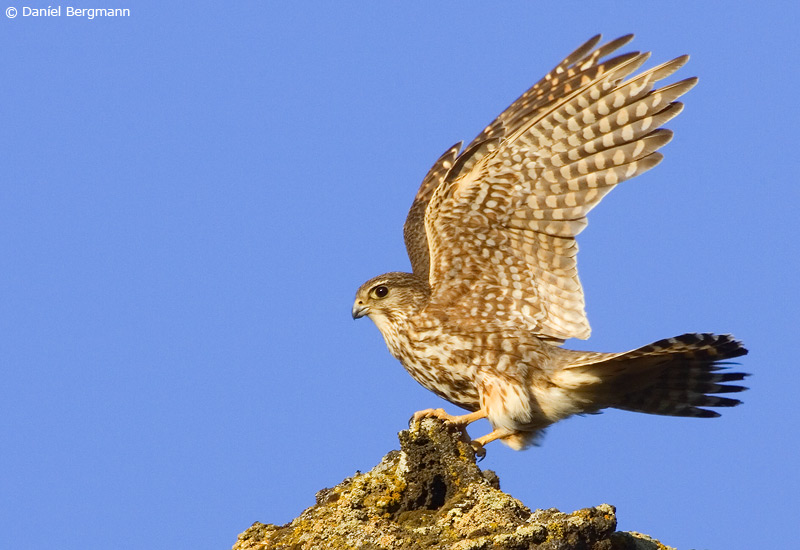 Útbreiðsla
Smyrill verpur í N-Ameríku, Evrópu og Asíu til Kyrrahafs. Hann er að mestu farfugl og hefur vetursetu á Bretlandseyjum.
Stofn
Smyrill er fremur fremur strjáll hér á landi og hefur verið giskað á að hér verpi 1.000−1.200 pör (Asbirk o.fl. 1997). Varpútbreiðsla og einstök varpóðul eru nokkuð vel þekkt í Þingeyjarsýslu (Ólafur K. Nielsen 1986, 1995) og sæmilega á Suðvesturlandi (Náttúrufræðistofnun Ísland, óbirt gögn), en afar brotakennd í öðrum landshlutum. 
Válisti
LC (ekki í hættu)
| Ísland | Evrópuválisti | Heimsválisti |
| --- | --- | --- |
| LC | LC | LC |
Forsendur flokkunar
Kynslóðalengd (IUCN): 5,7 ár
Tímabil sem mat miðast við (3 kynslóðir): 2001–2018
Nokkur óvissa ríkir um ástand og þróun íslenska smyrlastofnsins enda lítil gögn til að byggja á. Líklega er hann þó ekki í hættu (LC).
Hættuflokkar Alþjóðanáttúruverndarsamtakanna (IUCN)
Viðmið IUCN um mat á válista (pdf)
Eldri válistar
Válisti 2000: Smyrill var ekki í hættu (LC).
Verndun
Smyrill er friðaður samkvæmt lögum nr. 64/1994 um vernd, friðun og veiðar á villtum fuglum og villtum spendýrum.
Mikilvæg svæði
Ekki eru nægar forsendur til að meta þýðingu einstakra svæða fyrir smyril hér á landi.
Engin/none
English summary
The Falco columbarius population in Iceland is poorly known, but roughly estimated 1,000‒1,200 pairs. No IBAs are designated for this species.
Icelandic Red list 2018: Least concern (LC) as in 2000.
Heimildir
Asbirk S., L. Berg, G. Hardeng, P. Koskimies og Æ. Petersen 1997. Population sizes and trends of birds in the Nordic countries 1978–1994. TemaNord 614. Kaupmannahöfn: Nordic Council of Ministers.
Ólafur K. Nielsen 1986. Population ecology of the Gyrfalcon in Iceland with comparative notes on the Merlin and the Raven. Doktorsritgerð við Cornell University, New York.
Ólafur K. Nielsen 1995. Um lífshætti smyrils. Bliki 16: 1–7.
Höfundur
Was the content helpful Back to top
Please tell us why: