Brandugla (
Asio flammeus

)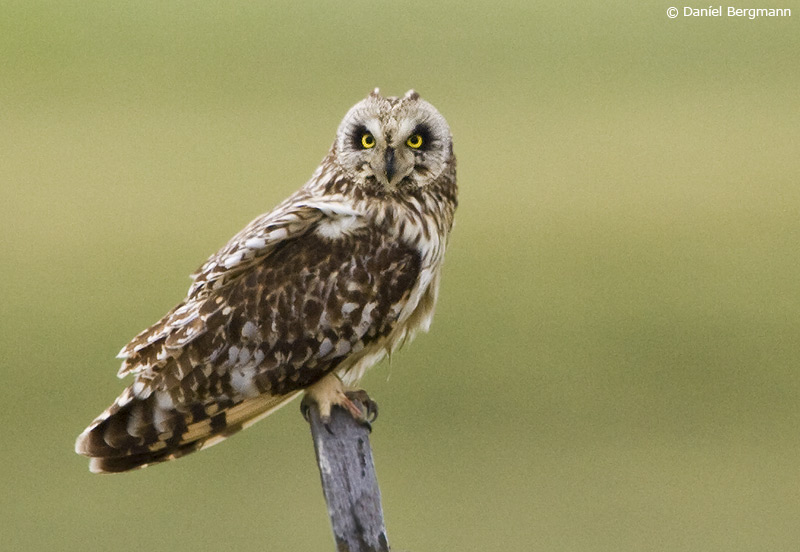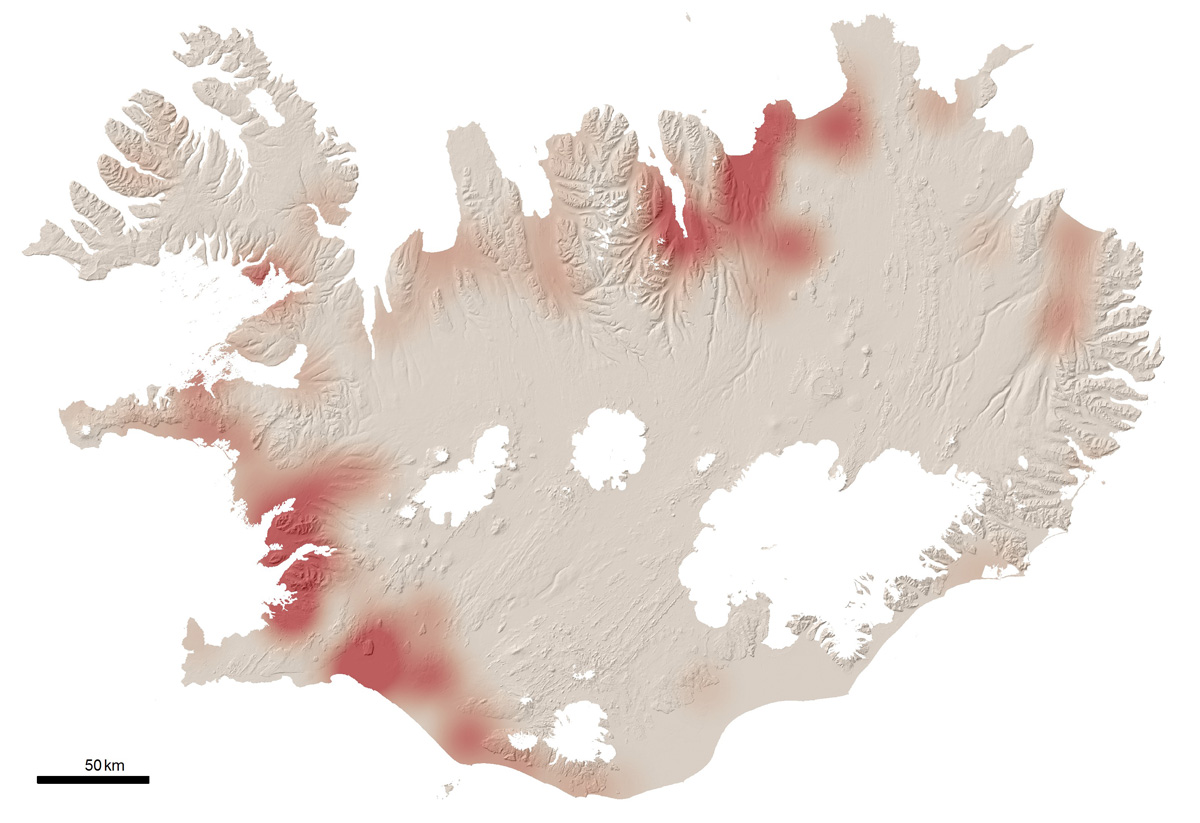 Útbreiðsla
Brandugla er útbreiddur varpfugl víða um heim og verpur í N- og S-Ameríku, Evrópu og Asíu til Kyrrahafs. Hún er farfugl að mestu.
Stofn
Brandugla náði fótfestu hér á landi um 1930 og var um 1990 giskað á að hér yrpu 100−200 pör (Umhverfisráðuneytið 1992). Branduglum fjölgaði greinilega upp úr 2000 og fram undir 2010 en nú virðist hafa hægt á þeirri fjölgun. Alls voru skráð um 220 óðul á árunum 2000‒2016 (Náttúrufræðistofnun, óbirt gögn) en óvíst er hversu hátt hlutfall það er af öllum brand­ugluóðulum á landinu. Varpstofninn á þeim árum hefur væntanlega verið a.m.k. nokkur hundruð pör, jafnvel 300‒500 og er varpið þéttast á Suðvestur- og Norðausturlandi (sjá kort).
Válisti
NT (í yfirvofandi hættu)
| Ísland | Evrópuválisti | Heimsválisti |
| --- | --- | --- |
| NT* | LC | LC |
Forsendur flokkunar
Kynslóðalengd (IUCN): 7,2 ár
Tímabil sem mat miðast við (3 kynslóðir): 1996–2018
Brandugla er fremur fáliðaður varpfugl (<1.000 kynþroska einstaklingar) og ætti því að teljast í nokkurri hættu (VU). Afar líklegt er að hún gæti numið hér land að nýju miðað við þekktar komur hennar hingað og er hún því færð niður um einn hættuflokk samkvæmt leiðbeiningum IUCN og flokkuð sem tegund í yfirvofandi hættu (NT).
Viðmið IUCN: (D1)

D. Stofn mjög lítill eða takmarkaður.
1. Stofn talinn vera minni en 1000 kynþroska einstaklingar.
Hættuflokkar Alþjóðanáttúruverndarsamtakanna (IUCN)
Viðmið IUCN um mat á válista (pdf)
Eldri válistar
Válisti 2000: Brandugla var flokkuð sem tegund í nokkurri hættu (VU).
Verndun
Brandugla er friðuð samkvæmt lögum nr. 64/1994 um vernd, friðun og veiðar á villtum fuglum og villtum spendýrum.
Mikilvæg svæði
Um 30% af þekktum brandugluóðulum 2000‒2016 eru innan mikilvægra fuglasvæða, þar af um 16% á Suðurlandsundirlendi og um 10% á svæðinu Borgarfjörður–Mýrar–Löngufjörur.
B2: Species of European conservation concern (categories 1−3)
English summary
Asio flammeus colonized Iceland in the early 20th century and has remained rare since, with a few hundred pairs breeding. No IBAs are designated for this species.
Icelandic Red list 2018: Near threatened (NT), downlisted from Vulnerable (VU) in 2000.
Heimildir
Umhverfisráðuneytið 1992. Iceland: national report to UNCED. Reykjavík: Umhverfisráðuneytið.
Höfundur
Was the content helpful Back to top
Please tell us why: