Svartþröstur (
Turdus merula

)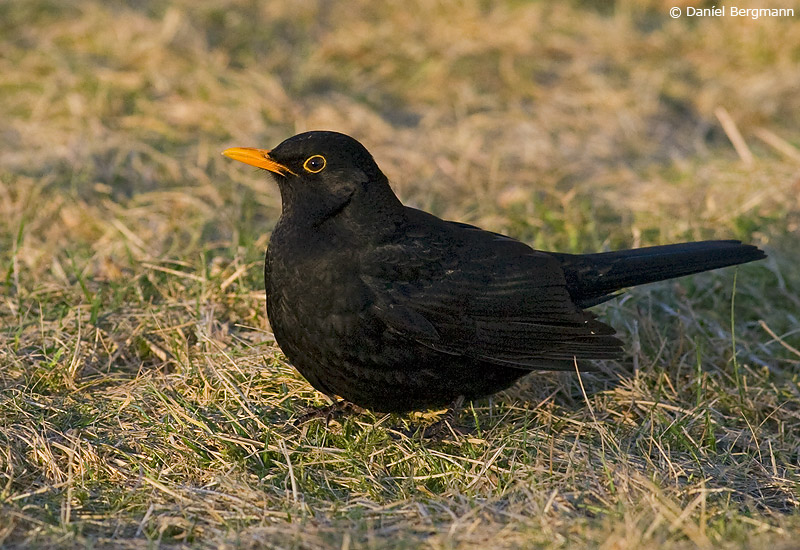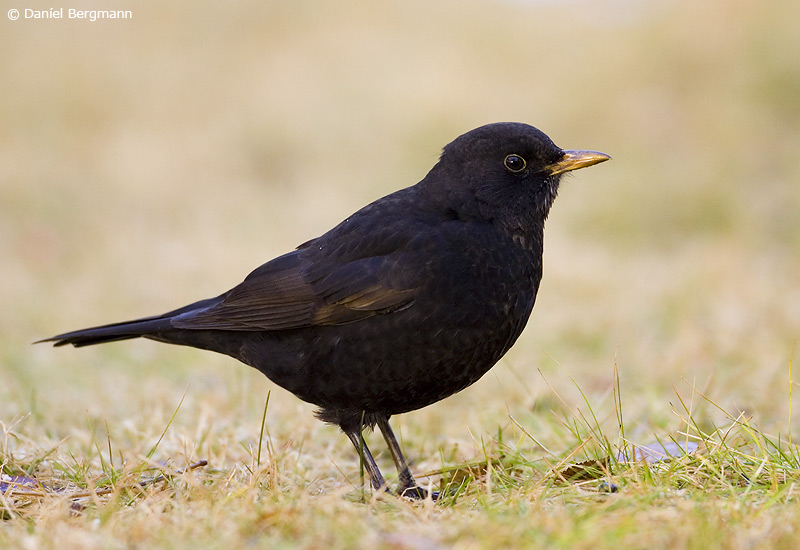 Útbreiðsla
Svartþröstur er varpfugl í Evrópu, N-Afríku og vestast í Asíu. Auk þess verpa innfluttir stofnar víða í Eyjaálfu. Hann hefur lengi verið þekktur hér sem flækingsfugl og sjaldgæfur vetrargestur. Svartþröstur náði fótfestu hér á landi sem varpfugl í kjölfar mikillar göngu vorið 2000. Svartþröstur er nú algengur varpfugl í þéttbýli á Suðvesturlandi og verpur auk þess hér og hvar á Suður-, Vestur- og Norðurlandi. Er líklega alger staðfugl og sáust yfir 2.000 fuglar í vetrarfuglatalningu Náttúrufræðistofnunar um áramótin 2016/2017. 
Stofn
Varpstofn svarþrastar gæti verið nokkur þúsund pör.
Válisti
LC (ekki í hættu)
| Ísland | Evrópuválisti | Heimsválisti |
| --- | --- | --- |
| LC | LC | LC |
Forsendur flokkunar
Kynslóðalengd (IUCN): 5,4 ár
Tímabil sem mat miðast við (3 kynslóðir):
Íslenski svartþrastastofninn er örugglega >1.000 kynþroska einstaklingar og hefur vaxið mikið. Hann er auk þess það dreifður að hann telst ekki í hættu (LC).
Hættuflokkar Alþjóðanáttúruverndarsamtakanna (IUCN)
Viðmið IUCN um mat á válista (pdf)
Eldri válistar
Válisti 2000: Svartþröstur var ekki á válista.
Verndun
Svartþröstur er friðaður samkvæmt lögum nr. 64/1994 um vernd, friðun og veiðar á villtum fuglum og villtum spendýrum.
Mikilvæg svæði
Engin mikilvæg svæði eru skilgreind fyrir svartþröst á Íslandi.
B3: Species of European conservation concern (category 4)
English summary
Turdus merula used to be a common fall and winter visitor and an irregular or scarce breeder. Following a large influx in 2000, it has been gradually spreading from the stronghold in SW-Iceland; the population may be several thousand pairs. No IBAs are designated for this species.
Icelandic Red list 2018: Least concern (LC) as in 2000.
Höfundur
Was the content helpful Back to top
Please tell us why: