Glókollur (
Regulus regulus

)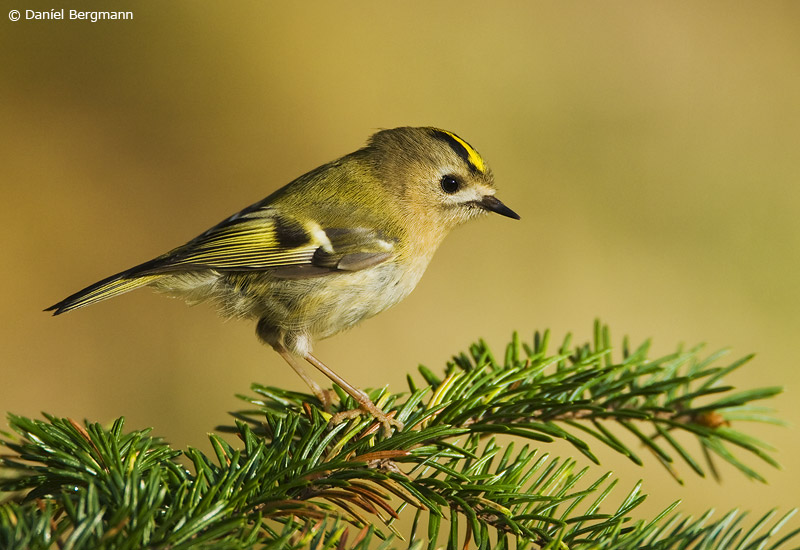 Útbreiðsla
Glókollur verpur í Evrópu og víða í Asíu austur til Japans. Hann nam hér land upp úr 1995 og breiddist hratt út næstu árin eða allt til 2004 og virtist njóta góðs af sitkalúsafaraldri sem geisaði á þessum árum. Þá hafði hann náð fótfestu í barrskógarreitum um land allt (Róbert A. Stefánsson og Sigrún Bjarnadóttir 2005). 
Stofn
Stofn glókolls hrundi haustið 2005 en hefur vaxið síðan, með einhverjum sveiflum (Náttúrufræðistofnun, vetrarfuglatalningar). Er staðfugl að öllum líkindum og telur stofninn væntanlega þúsundir para þegar hann er stærstur.
Válisti
LC (ekki í hættu)
| Ísland | Evrópuválisti | Heimsválisti |
| --- | --- | --- |
| LC | LC | LC |
Forsendur flokkunar
Kynslóðalengd (IUCN): 2,7 ár
Tímabil sem mat miðast við (3 kynslóðir):
Talið er að íslenski gókollastofninn sé > 1.000 kynþroska einstaklingar og fuglum hefur fjölgað, þótt sveiflur sé miklar í stofninum. Hann er auk þess það dreifður að telja má líklegt að hann sé ekki í hættu (LC).
Hættuflokkar Alþjóðanáttúruverndarsamtakanna (IUCN)
Viðmið IUCN um mat á válista (pdf)
Eldri válistar
Válisti 2000: Glókollur var ekki á válista.
Verndun
Glókollur er friðaður samkvæmt lögum nr. 64/1994 um vernd, friðun og veiðar á villtum fuglum og villtum spendýrum.
Mikilvæg svæði
Engin mikilvæg svæði eru skilgreind fyrir glókoll á Íslandi.
B3: Species of European conservation concern (category 4)
English summary
Regulus regulus colonized Iceland in the late 1990s and breeds widely in conifer plantations. The population shows large scale fluctuations and may peak at some thousands of pairs. No IBAs are designated for this species.
Icelandic Red list 2018: Least concern (LC). Not applicable (NA) in 2000.
Heimildir
Náttúrufræðistofnun Íslands. Vetrarfuglatalningar: niðurstöður (1952–2015, óbirt gögn, nema 1987–1989 og 2002–2015). http://www.ni.is/greinar/vetrarfuglatalningar-nidurstodur [skoðað 15.5.2016].
Róbert A. Stefánsson og Sigrún Bjarnadóttir 2005. Útbreiðsla glókolls á Vesturlandi. Bliki 26: 5–10.
Höfundur
Was the content helpful Back to top
Please tell us why: