Stari (
Sturnus vulgaris

)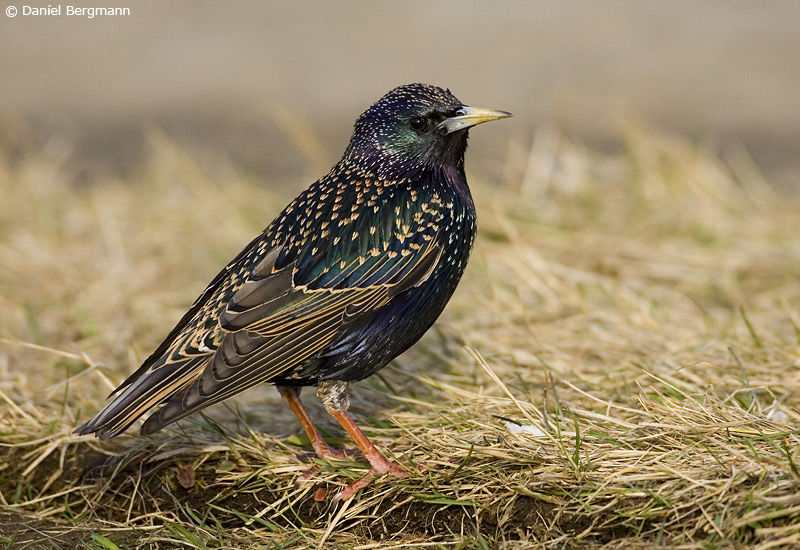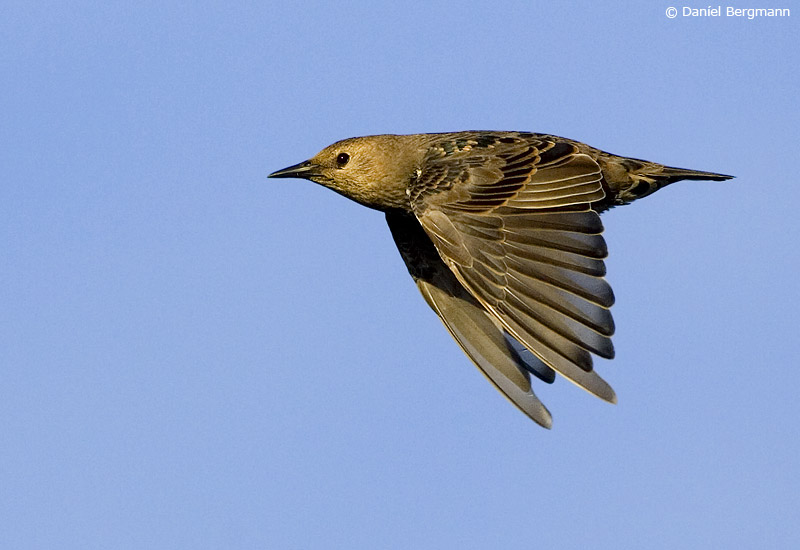 Útbreiðsla
Stari verpur nú víða um heim eftir að hafa verið fluttur frá upphaflegum heimkynnum í Evrasíu. Hann náði fótfestu í Hornafirði upp úr 1940, byrjaði að verpa í Reykjavík upp úr 1960 (Skarphéðinn G. Þórisson 1981) og hefur breiðst út víða um land í nokkrum bylgjum. Verpur aðallega í þéttbýli en einnig víða til sveita og eins síðustu árin í klettum suðvestanlands. Starinn er staðfugl.
Stofn
Giskað var á að íslenski varpstofn stara væri 3.000−4.000 pör kringum aldamótin (Náttúrufræðistofnun Íslands 2000). Sennilega hefur það verið vanmat þá og þar sem fuglum hefur fjölgað og þeir breiðst út síðan, má fullyrða að nú verpi hér a.m.k. 10.000 pör (Kristinn Haukur Skarphéðinsson o.fl. 2017).
Válisti
LC (ekki í hættu)
| Ísland | Evrópuválisti | Heimsválisti |
| --- | --- | --- |
| LC | LC | LC |
Forsendur flokkunar
Kynslóðalengd (IUCN): 4,6 ár
Tímabil sem mat miðast við (3 kynslóðir):
Starastofninn er það stór og vaxandi og verpur auk þess það dreift að öruggt má telja að hann sé ekki í hættu (LC).
Hættuflokkar Alþjóðanáttúruverndarsamtakanna (IUCN)
Viðmið IUCN um mat á válista (pdf)
Eldri válistar
Válisti 2000: Stari var ekki í hættu (LC).
Verndun
Stari er friðaður samkvæmt lögum nr. 64/1994 um vernd, friðun og veiðar á villtum fuglum og villtum spendýrum.
Mikilvæg svæði
English summary
Sturnus vulgaris colonized Iceland in the 1940s and is most common in the urban areas in the Southwest. The population is unknown, but is probably >10,000 pairs. No IBAs are designated for this species.
Icelandic Red list 2018: Least concern (LC) as in 2000.
Heimildir
Kristinn Haukur Skarphéðinsson, Borgný Katrínardóttir, Guðmundur A. Guðmundsson og Svenja N.V. Auhage 2016. Mikilvæg fuglasvæði á Íslandi. Fjölrit Náttúrufræðistofnunar Nr. 55. 295 s. rafræn útgáfa leiðrétt í nóvember 2017. http://utgafa.ni.is/fjolrit/Fjolrit_55.pdf.
Náttúrufræðistofnun Íslands. Vetrarfuglatalningar: niðurstöður (1952–2015, óbirt gögn, nema 1987–1989 og 2002–2015). http://www.ni.is/greinar/vetrarfuglatalningar-nidurstodur [skoðað 15.5.2016].
Skarphéðinn G. Þórisson 1981. Landnám, útbreiðsla og stofnstærð stara á Íslandi. Náttúrufræðingurinn 51: 145–163.
Höfundur
Was the content helpful Back to top
Please tell us why: