Bjargdúfa (
Columba livia

)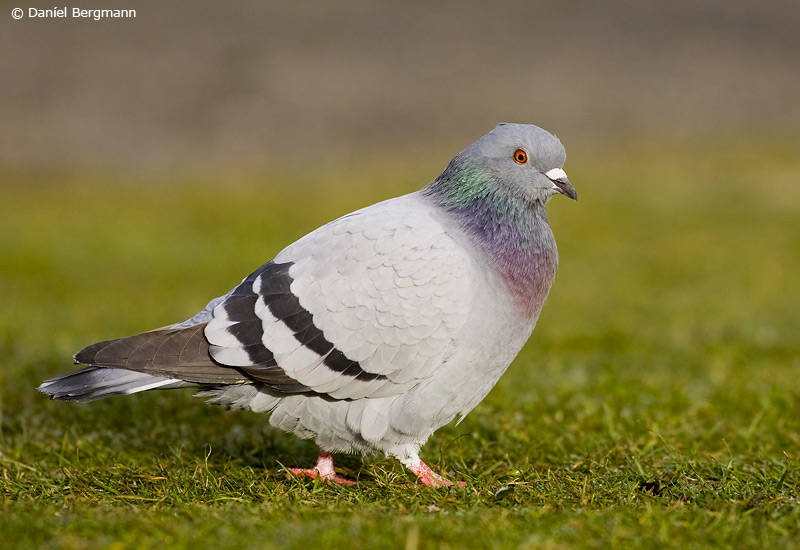 Útbreiðsla
Dúfur verpa í klettum hér og hvar frá Seyðisfirði og suður og vestur um í Fljótshlíð (Jóhann Óli Hilmarsson 2011, Hjálmar A. Jónsson 2013). Nýlega fundust dúfur í Reykjafjalli í Ölfusi (Hlynur Óskarsson, óbirt heimild). Elsta heimildin um þetta dúfnavarp er frá Norðfirði um 1970 (Hjörleifur Guttormsson 2005) og hefur varpstöðum og fuglum fjölgað mikið frá aldamótum (Náttúrufræðistofnun, vetrarfuglatalningar). Uppruni þessara fugla er óviss, en sums staðar þykir nær öruggt að þeir séu afkomendur húsdúfna. Þeir hegða sér eins og bjargdúfur og eru flestir þannig í útliti en hafa verður í huga að náttúruval stuðlar afar hratt að þróun bjargdúfu­einkenna hjá húsdúfum sem leggjast út (Leiss og Haag-Wackernagel 1999).
Stofn
Villti dúfnastofninn hér á landi er óþekktur en gæti talið 1.000-2.000 fugla.
Válisti
LC (ekki í hættu)
| Ísland | Evrópuválisti | Heimsválisti |
| --- | --- | --- |
| LC | LC | LC |
Forsendur flokkunar
Kynslóðalengd (IUCN): 5,8 ár
Tímabil sem mat miðast við (3 kynslóðir): 2001-2018.
Þrátt fyrir vafa um uppruna villtra dúfna á Íslandi eru þær metnar samkvæmt válistaviðmiðum. Fuglunum hefur fjölgað mikið á undanförnum árum og stofninn er væntanlega > 1.000 kynþroska einstaklingar og því ekki talinn í hættu (LC).
Hættuflokkar Alþjóðanáttúruverndarsamtakanna (IUCN)
Viðmið IUCN um mat á válista (pdf)
Eldri válistar
Válisti 2000: Bjargdúfa var ekki á válista.
Verndun
Bjargdúfa er friðuð samkvæmt lögum nr. 64/1994 um vernd, friðun og veiðar á villtum fuglum og villtum spendýrum.
Mikilvæg svæði
English summary
Columba liva (domestica)is of uncertain origin but has bred in cliffs in East, and South-Iceland from the 1970s and 1990s respectively, now probably numbering 1,000+ birds. 
Icelandic Red list 2018: Least concern (LC) as in 2000. 
Heimildir
Hjálmar A. Jónsson 2013. Bjargdúfur. Landnám undir Eyjafjöllum og í Mýrdal. Fuglar 9: 21–23.
Hjörleifur Guttormsson 2005. Austfirðir frá Reyðarfirði til Seyðisfjarðar. Árbók Ferðafélags Íslands. Reykjavík: Ferðafélag Íslands.
Jóhann Óli Hilmarsson 2011. Íslenskur fuglavísir. Reykjavík: Mál og menning.
Leiss, A. og D. Haag-Wackernagel 1999. Variability and determination of the plumage coloration of the Feral Pigeon Columba livia. Ecol. Birds 21: 331–363.
Náttúrufræðistofnun Íslands. Vetrarfuglatalningar: niðurstöður (1952–2015, óbirt gögn, nema 1987–1989 og 2002–2015). http://www.ni.is/greinar/vetrarfuglatalningar-nidurstodur [skoðað 15.5.2016].
Höfundur
Was the content helpful Back to top
Please tell us why: